I recently watched a documentary entitled, Statin Nation. It's an eye-opener about the relationship between cholesterol and heart disease. We've all been taught that low cholesterol is good for our hearts and that high cholesterol causes heart disease and heart attacks, right?
According to this documentary, these statements are nowhere near the truth. In fact, studies show that low cholesterol actually shortens people's life spans and that statins block not only cholesterol, but necessary compounds that strengthen our heart muscles, like COQ10… causing a whole new host of problems, such as cancer.
I won't go into the scientific details or repeat the studies here; but I urge you to watch the film for yourself. The film's bottom line is that statins, multi-billion dollar producing drugs, are much more harmful to the human body than beneficial. The only people who stand to benefit greatly from statins are company shareholders.
You can watch the documentary on Amazon.
I am forever grateful for being so plugged into my intuition at an early age. I have forever been guided away from medications and allopathic medicine. When I was 17 years old, I went on birth control pills, like a sexually responsible young woman is taught, only to throw them away after 3 weeks. I knew I was altering my perfect biological chemistry and my body felt so "off" as a result. I knew if I continued to take them, something horrid would result in my body in the long term. I felt it. I knew it then and have never looked back.
Since then, in my 49 years, I've never taken prescription medication and I rarely take over-the-counter drugs, except when in heavy pain, like naproxen. My philosophy and way of life reflects the wise words of Hippocrates, "Let food be thy medicine and medicine be thy food." My diet is a plant-based one. Not only am I vibrantly healthy and my skin gorgeous, but I happen to be the happiest person I know!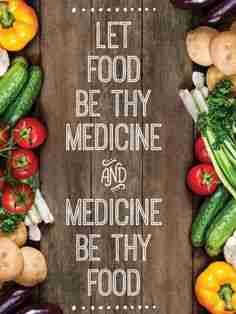 Now, scientific studies are surfacing validating what I've intuitively known all along. Statin Nation not only opened my eyes to the reality of statins, but affirms my beliefs about the amazing power of intuition – our real connection to truth.
Before popping that pill, drinking that soda or eating anything questionable, do the heart test. Put your hand on your heart and ask, "If my higher self knew the truth about this pill, food or drink what would it tell me?" Listen. Feel for the answer. Your intuition knows all and will only guide you to your greatest good. Trust it.
Since we are all naturally intuitive, I am certain that you've had an intuitive knowing or two about something that was later proved to be true. Share your experiences below. Who knows? You just may help someone who needs it.