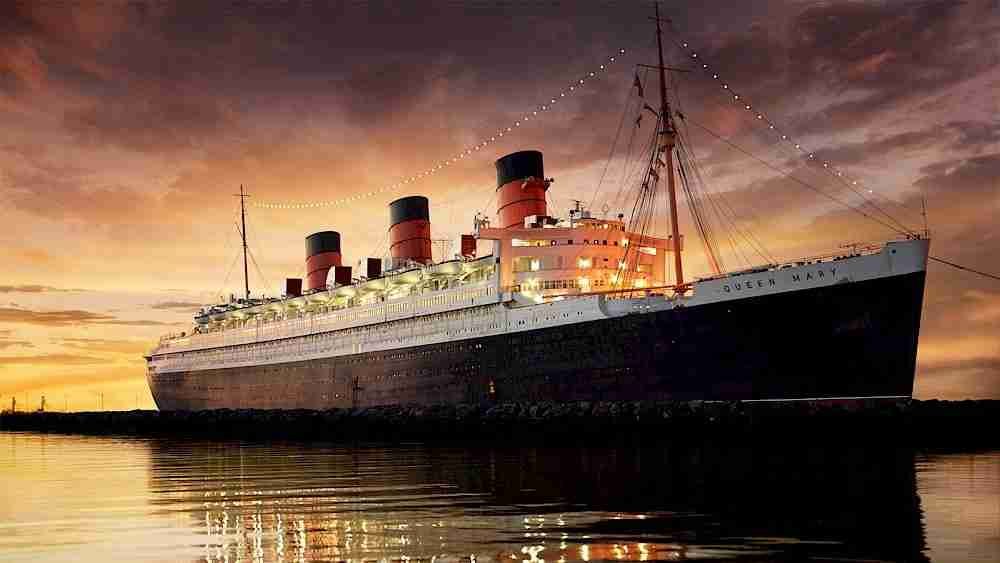 The Queen Mary
How did you do? Did you pick up on the Queen Mary? She lives in Long Beach, CA, my former home, and has quite the reputation for being haunted!
Excerpted from TheHauntedHoneymoon.com:
"The boiler room held a particularly interesting story of a man named John Pedder. He is one of the most famous ghosts of the Queen Mary. He was a fireman in the engine room that was crushed by the infamous "Door 13" in the part of the ship known as "Shaft Alley." Apparently during emergencies, the watertight doors would be closed to seal off sections of the ship to avoid sinking. The legend goes that crew members would hop back and forth through the doorways as many times as they could before the door would close. John Pedder apparantly tried one too many times and was crushed by the closing door."
"A man seen wearing blue overalls sometimes described as having a beard has been seen walking down shaft alley and disappearing at Door 13. On the Ghost and Legends Tour aboard the Queen Mary, they refer to this man as "Half Hatch Harry," but that was not the real name. John Pedder is listed on the sign in the infirmary of crew members that died."
You can read more about the Legendary Ghosts of the Queen Mary.