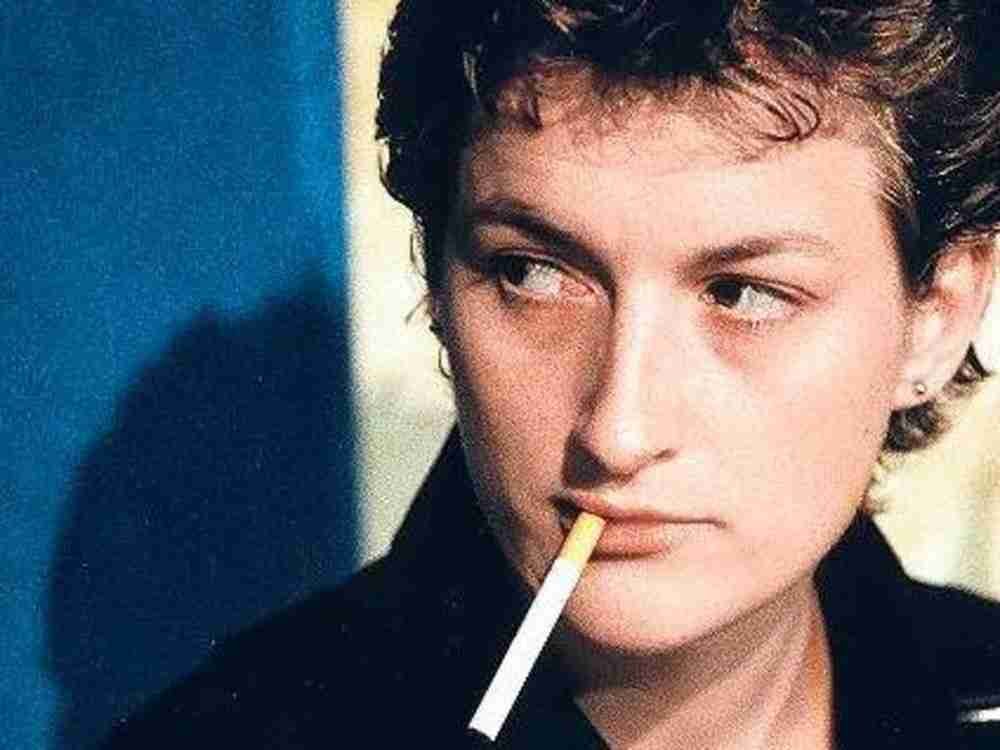 Sarah Kane (3 February 1971 – 20 February 1999) was an English playwright. Her plays deal with themes of redemptive love, sexual desire, pain, torture — both physical and psychological — and death. They are characterized by a poetic intensity, pared-down language, exploration of theatrical form and, in her earlier work, the use of extreme and violent stage action. Kane herself, as well as scholars of her work, such as Graham Saunders, identify some of her inspirations as expressionist theatre and Jacobean tragedy. Critics, including Aleks Sierz, have seen her work as part of what Sierz calls the "In-Yer-Face" style of theatre, a form of drama which broke away from the conventions of naturalist theatre. Kane's published work consists of five plays, one short film, Skin, and two newspaper articles for The Guardian.
Born in Brentwood, Essex, and raised by evangelical parents, Kane was a committed Christian in adolescence. Later, however, she rejected those beliefs. After attending Shenfield High School, she studied drama at Bristol University, graduating in 1992, and went on to take an MA course in playwriting at the University of Birmingham, led by the playwright David Edgar.
Kane struggled with severe depression for many years and was twice voluntarily admitted to the Maudsley Hospital in London. However, she wrote consistently, if slowly, throughout her adult life. For a year she was writer-in-residence for Paines Plough, a theatre company promoting new writing, where she actively encouraged other writers. Before that, she had worked briefly as literary associate for the Bush Theatre, London.
Kane died in 1999, when, two days after taking an overdose of prescription drugs, she committed suicide by hanging herself by her shoelaces in a bathroom at London's King's College Hospital.
Kane originally wanted to be a poet, but decided that she was unable to convey her thoughts and feelings through poetry. She wrote that she was attracted to the stage because "theatre has no memory, which makes it the most existential of the arts…I keep coming back in the hope that someone in a darkened room somewhere will show me an image that burns itself into my mind."
Personally, I find this woman to be fascinating. I would have liked to know her. What do you think? How did you do with reading Sarah's spirit? Leave your comments below.