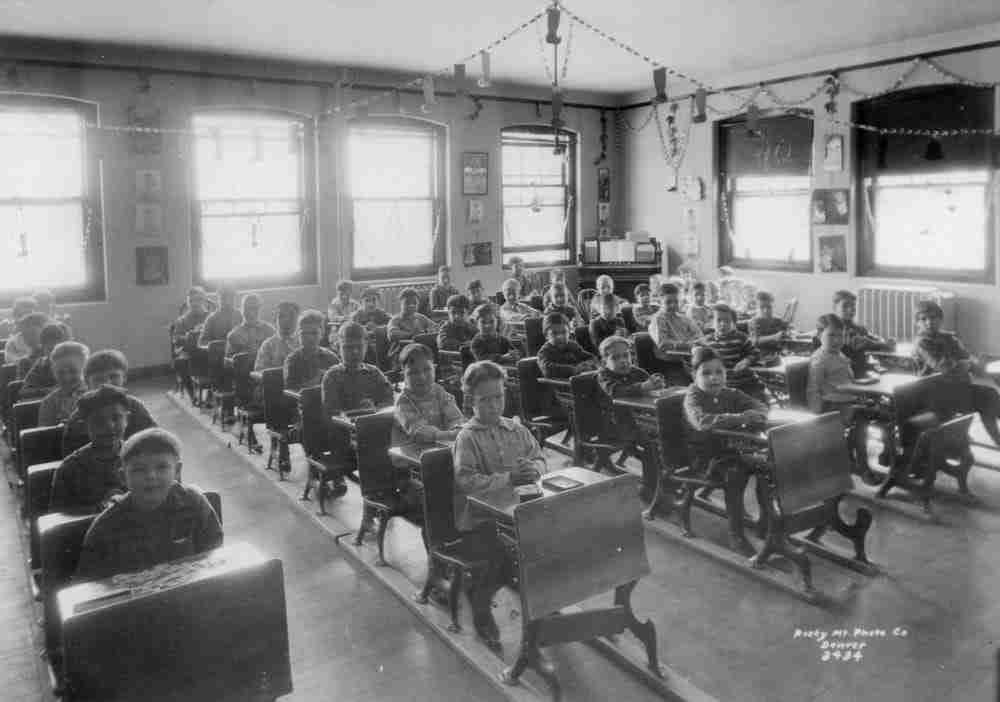 It's that time again! Time to intuit, imagine, explore and receive psychic information about these children and this place.
Take a moment to center your body, quiet your mind and go to that child-like place in yourself that houses your imagination and intuition, where judgment is suspended and everything is possible.
With your eyes closed, bring your attention to your body. Notice your breathing. Breathe a little deeper. Where is your mind? Is it becoming more quiet and present? Good. Stay there for a minute or so…
Now, with eyes wide, observe the photo. Who's taking the picture? What is this place? Who are these children?
As you relax in this space, observe the following:
Describe the children.
What does the energy of this place feel like?
Do you get glimpses of people or sounds? If so, who and what?
What kinds of activities or events took place here?
Ask the children to show you around. What do they show you? What are they telling you?
What do you see, hear or feel inside the classroom?
How do you feel? How is your body responding to being there?