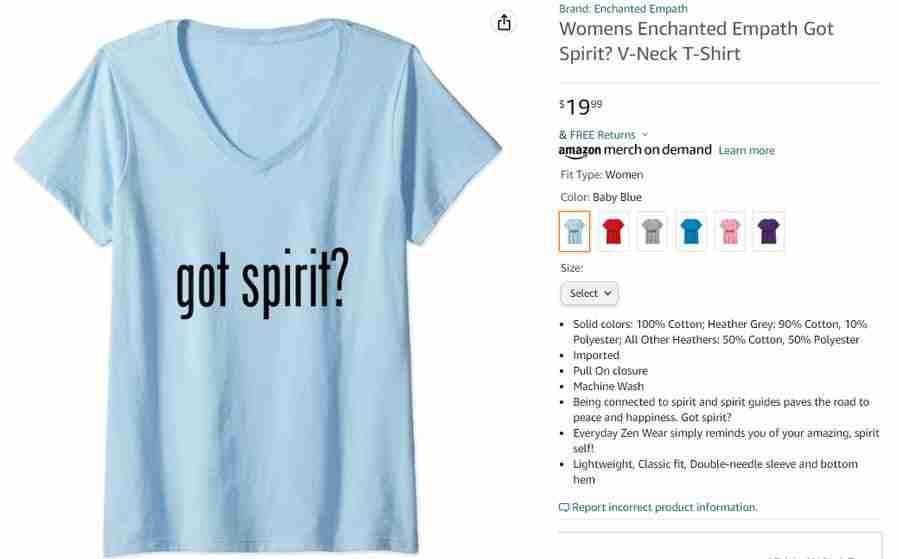 Your connection to Spirit is everything! It is the difference between having confidence in clear guidance and being lost, confused, and anxious. Lucky for you, Spirit is just a breath away and responds to your every question. Tap into your most valuable resource and feel grounded consistently!
This Women's V-neck t-shirt comes in fun colors and makes a great gift for the ones you love.
Got Spirit? t-shirt is also available in crew neck style for men, women and kids.