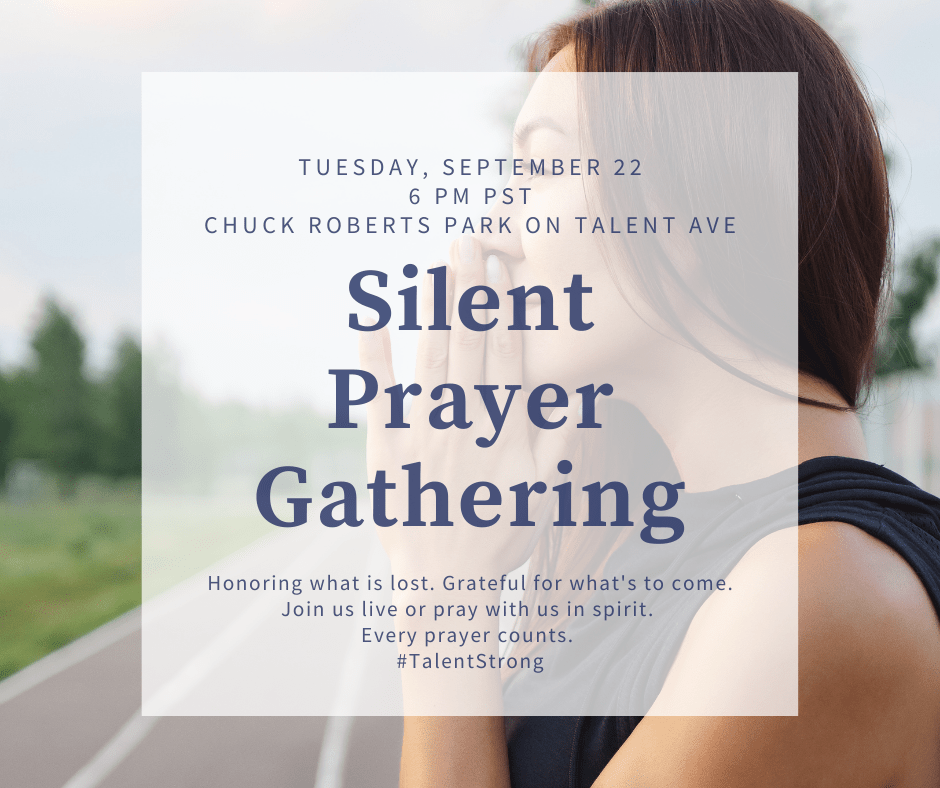 We are Talent Strong. Come out to join our resilient and courageous community for a time of silent prayer and thanksgiving on Tuesday, September 22, which marks two weeks since the devastating fire and the first day of autumn.
We will be meeting along the sidewalk on Talent Ave., in front of Chuck Roberts Park, since there is plenty of public parking in the area. Please maintain safe social distancing and wear a mask.
At about 6:15, we will take 3 minutes of silence to pray for those affected by the fires, the people, pets, homes and businesses lost and the healing, well-being and re-building of our community.
Everyone is welcome!
We will also pass a bucket or two to raise money for the United Way Fire Fund – Jackson County Fires. Please give what you can. You can also make your donation online here: http://www.unitedwayofjacksoncounty.org/give/
If you can't join us in person, please join us in spirit. Prayer knows no bounds and every prayer counts!
This will be a time of healing and getting to know our community even better. Come out and show your support. Together, we rise!