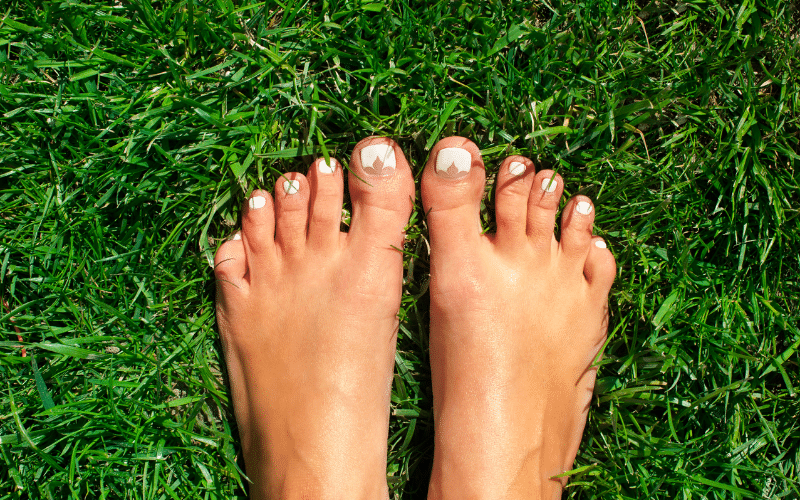 Learning how to manage your life through balancing chakras isn't always easy but it can make a massive difference.
Each chakra is responsible for different parts of your life and energy. This article focuses on the root chakra, explaining what it is and covering the top 3 essential oils for balancing it.
What is the Root Chakra?
The root chakra is known as the first of the chakras of matter. It provides your sense of safety and security in everyday life. In Sanskrit, it's known as the muladhra, which comes from the words "root" and "base" or "support".
You'll find the root chakra at the base of your spine, the pelvic floor, and the first three vertebrae. It is your connection to earth and all that it offers.
It's balanced when you meet the needs that make you feel safe. These include basic necessities like food, water, and safety, but also emotional needs. Importantly, emotions like love and the lack of fear have a big impact on your root chakra's balance.
When imbalanced, though, issues manifest as both mental and physical. Symptoms can range from anxiety and depression to digestive issues and discomfort in the legs, feet, or lower back.
Therefore, it's vital to keep your root chakra balanced if you want to remain safe and stable in order to go about your everyday life with positivity and ease.
Top 3 Essential Oils for the Root Chakra
Essential oils offer a way to balance your chakras and are regularly used in energy work. Here are the top 3 most effective for balancing your root chakra.
Patchouli oils draw energy down into the body and anchor it in the root and sacral chakras. It also helps with symptoms of overthinking, which, as we've established, can be a result of a root chakra imbalance.
Similarly, patchouli provides mental clarification and puts you in a content state, which is ideal for finding a sense of calm.
Sandalwood is another grounding essential oil thanks to its earthy aroma. It helps to provide you with a sense of inner awareness, which is key to overcoming the mental effects of an imbalanced root chakra.
It works particularly well with your third eye chakra, which is related to consciousness. But it's vital to become more self-aware in order to work on issues such as anxiety. Therefore, its combination of grounding and mental awareness is very useful here.
Cedarwood essential oil connects the user to the Earth's energies, which is of course necessary to help you feel grounded. Connecting with the Earth creates the feeling of harmony that's the first step in balancing your root chakra.
Much like patchouli and sandalwood, it also helps to calm the mind, making it a good combination for working on the symptoms of an imbalanced root chakra.
If you want a fast and easy way to apply essential oils for your root chakra, check out this root chakra blend from Mountain Rose Herbs. It contains an earthy blend of Australian sandalwood essential oil, organic ginger essential oil, and organic cinnamon leaf essential oil.
Conclusion
While not all of these essential oils will work for everyone, you'll be able to find at least one that will help you balance your root chakra.
The root chakra is an important one to work on before the others, as you won't get much done if you feel imbalanced.
What is your favorite essential oil for your root chakra?