What is the Solar Plexus Chakra?
The Solar Plexus Chakra, located between the navel and solar plexus, is the core of your personality, identity, and ego. It is the energy center of your willpower. While the Sacral chakra seeks pleasure and enjoyment, the Solar Plexus chakra is all about the perception of who you are. It is the "I am" of chakras.
The gift of this chakra is sensing your personal power, and being confident, responsible, and reliable. The energy of this chakra allows you to transform inertia into action and movement. It allows you to meet challenges and move forward in your life.
The main challenge for the third chakra is to use personal power in a balanced manner. This means consciously harnessing the energy of the solar plexus chakra and using the energy in a proactive and fair manner, rather than reactive, self-centered, or inactive.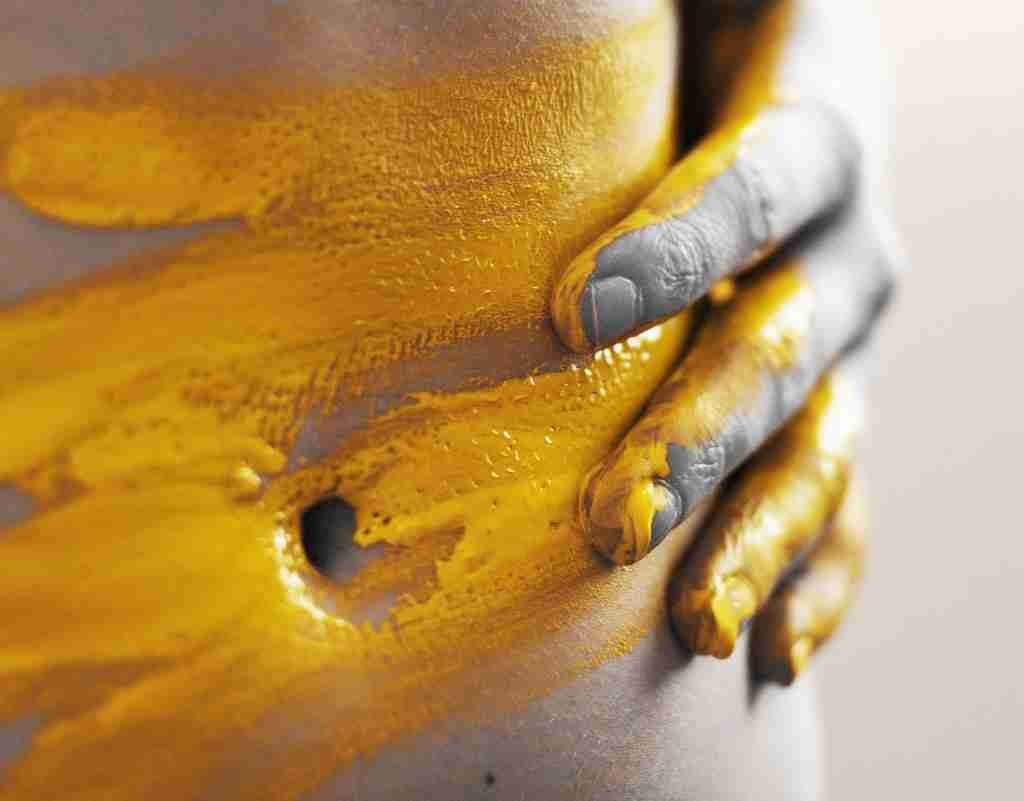 Imbalances in the Solar Plexus Chakra
People with excessive solar plexus chakra energy are reactive to life circumstances, have emotional outbursts, can be arrogant, and are often stressed out. They are typically poor listeners, fast talkers and put their agenda or needs before others. They also tend to take matters personally, as their egos are in overdrive. They confuse busyness with self-importance.
Self-righteousness is another pitfall for an overactive solar plexus chakra. So is being closed-minded, inflexible, intolerant of ambiguity, and unable to consider other people's opinions or choices.
Resentment, jealousy, and envy are the byproduct of an underdeveloped sense of self or stagnant solar plexus chakra.
People with blocked or deficient solar plexus chakras are passive and inactive – allowing life to pass by while participating very little. They are typically followers who can be easily taken advantage of and are eager to please. A person with an underactive solar plexus chakra express "doormat" qualities, who often give their power away, and feel trapped, anxious, and helpless.
Signs of a Balanced Solar Plexus Chakra
A stable, healthy, and open Solar Plexus reflects self-reliance and the ability to move forward in life with confidence, grace, and personal power. It reflects the ability to make conscious decisions and to act. A balanced solar plexus allows space for listening, negotiation, and strategizing fairly. This balance allows one to be strong and gentle simultaneously while enjoying the freedom and flexibility that choice offers.
People with healthy solar plexus chakras are cheerful, supportive of others' success, and seek to inspire. They speak even when their voices shake, stand up for their values, take healthy risks and live courageously.
Solar Plexus Chakra Snapshot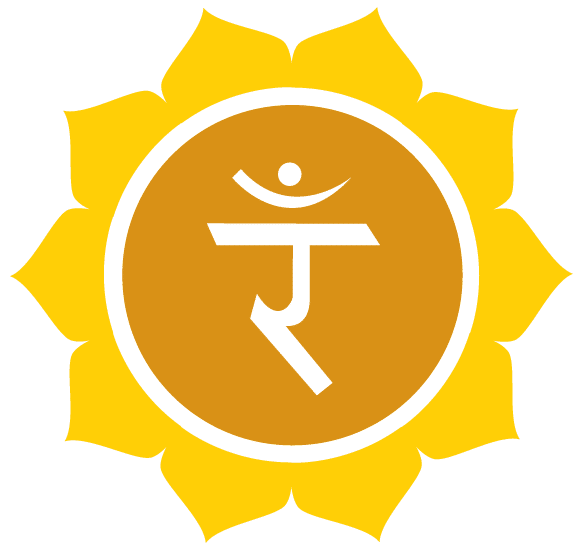 Sanskrit name: Manipura (jeweled city)
Element: Fire
Color: Yellow
Rights: To act
Endocrine gland: Adrenals, pancreas
Physical association: Digestive system, liver, gall bladder
Psychological function: Will
Identity: Ego
Challenge: Shame
Planets: Sun and Mars
Tarot Suit: Wands
How to Balance Your Solar Plexus Chakra
Balancing your solar plexus chakra isn't difficult. The key lies in self-awareness. For example, if you know what triggers your anger, you can avoid it or practice the art of walking away from triggering people or situations. This keeps your solar plexus chakra calm and keeps you out of trouble.
When you're feeling flat or lack solar plexus energy, you can listen to music that gets your blood pumping or watch an inspirational video. Try something new that activates your courage to strengthen your solar plexus chakra.
The possibilities are endless. Find what calms you down or pumps you up, depending on what your solar plexus chakra needs, and do that.
Essential Oils for the Solar Plexus
Essential oils are a great, simple way to open up blocked chakras with the healing properties of plants. Try introducing energetic scents associated with the solar plexus to your home, office, and other personal spaces. Choose bright and fun essential oils that put a smile on your face.
Make sure to get high-quality essential oils for their plant magic (not cheap artificial fragrances). I trust and shop Mountain Rose Herbs. Diffuse them throughout your home for ongoing aromatherapy.
To help heal chakra imbalance, consider using one or more of these essential oils:
chamomile
lemon
ginger
geranium
lemongrass
cinnamon
clove
grapefruit
peppermint
Healing Exercises
Any activities that focus on core strength are excellent for the solar plexus chakra, including pilates, yoga, stand-up paddleboarding, and Tai Chi. Specific exercises to strengthen the solar plexus are plank, boat pose, and sit-ups.
You can also practice kundalini yoga, lion's breath, and circle of fire to activate a sleepy solar plexus chakra.
Healing Foods
squash
sweet potatoes
pumpkins
lentils
yellow and orange peppers
lemons
corn
yellow pears
golden apples
brown rice
oats
spelt
Stones & Crystals
Citrine
Tiger's Eye
Yellow Jasper
Pyrite
Yellow Quartz
Solar Plexus Chakra Affirmations
I love and accept myself.
I stand up for myself.
I am strong and courageous.
I am worthy of love, kindness, and respect.
I choose the best for myself.
I express myself in a powerful way.
I am proud of my achievements.
I honor myself.
I choose healthy relationships.
I am authentic.
I direct my own life.
I appreciate my strengths.
I feel my own power.
I am free to choose in any situation.
I seek opportunities for personal and spiritual growth.
I am at peace with myself.
Bottom line: The solar plexus is like an internal campfire. It can be roaring and out of control, almost out and lifeless or somewhere in between – keeping you warm, engaged and excited about life.