In my line of work, directing the mind is paramount. It is part of my daily routine and has been since I was a child. I love spending time in my head… imagining, daydreaming, pretending. As I became an adult, it took on another name, "meditation."
"Imagination is more important than knowledge. Knowledge is limited. Imagination encircles the world."

Albert einstein
I'm all about quieting the mind, so we can hear the sound of our own spirit and the guidance that is available to us. I've been meditating my entire life, but I do it a little bit differently than the mainstream Eastern way.
Since I am an American girl living in a Western world, I find it difficult and even wasteful trying to clear my mind completely. I really do believe it is an impossible task that ends up being a source of frustration and failure to many people. I've seen many attempt meditation, only to quit because of this impossibility.
Quiet the mind – yes! Empty the mind – not necessarily! Direct the mind – absolutely!
We live in a noisy world and many people are plagued with an untamed and unconscious thought life. They suffer from restless mind syndrome. Since we are the creators of our realities via our thoughts, it is essential we get a grip on them, direct them and create a reality we want with them.
"Few are those who see with their own eyes and feel with their own hearts."

Albert einstein
Most people are running on default. They think thoughts that have been given them by their cultures, families, the media and society at large. They run primarily on what they think they should do, not necessarily on what they are called to do. As a result, they create lives that are unfulfilling and sometimes stifling. This leads to all kinds of pain, illness and disease.
My solution to this and what I teach my clients daily is what I call "Imagination Meditation" or "Imagitation," for short. It translates to "exciting (agitating) the imagination." The imagination is the incubator for all things to come into reality.
Mike Dooley says it best, "Thoughts become things." Nothing can come into our reality until we first see or think about it. The imagination is the playground of our intuition. It is an unlimited space where anything is possible. It is where our divinity is, where our connection to Source Energy is… it's where guidance and information is.
"Imagination is everything. It is the preview of life's coming attractions."

albert einstein
Imagitation is meditation in action. It is the proactive, creative process of imagining or visualizing an intention or desire into reality. It's free, it's fun, and it is remarkably effective!
I have many imagitations that I do myself and teach others. I suppose we can call those "guided imagitations." A lot of the time, I imagitate on a current situation that needs a solution, and most of the time I imagitate on my expansion… what's next for me, what my new desires are, since we are ever-evolving works of art.
I typically imagitate in a sitting position, just like traditional meditation, so that I am not interrupted or distracted. Then, I choose my agenda. (Yes, so Western of me!) What's my goal? Do I want to feel better? Improve my mood? Get guidance about improving my business, love life or physical health? Do I want insight as to how I can best help my children? There is no limit to the questions you can ask or guidance that you can seek. None.
Gratitude Imagitation
My go-to imagitation for when I'm feeling out of sorts, grumpy or negative is my Gratitude Imagitation. It goes something like this. I'll catch myself spiraling with negative or judgmental thoughts. I'm quick to catch myself only because I practice mindfulness a lot! I'll give myself a time-out and say, "Girl, you need to sit and be grateful."
I'll park myself on my sofa, cross-legged and eyes closed. I take a few deep, cleansing breaths to center myself and begin the process of imagining things that I am grateful for. Sometimes I begin with the sofa I'm sitting on because I'm too cranky and need to start simple. Then I'll imagine and thank the people who made the sofa and imagine where the cloth and wood came from and become grateful for the genius of people who put these things together to invent furniture. Then I think of the forests and textiles and how nature provides these tools and resources for us and what a creative, benevolent creator the Universe is to be such an amazing artist…
In directing my mind, I follow the breadcrumbs that I'm guided to. Soon, I'm feeling better. I've forgotten what originally upset me, I've escalated my vibration, improved my mood and I have come back to center. If I need to forgive myself or anybody else, I do so in the privacy of my mind. I then close with a simple mantra, such as, "All of my needs are met. I am grateful. Thank you."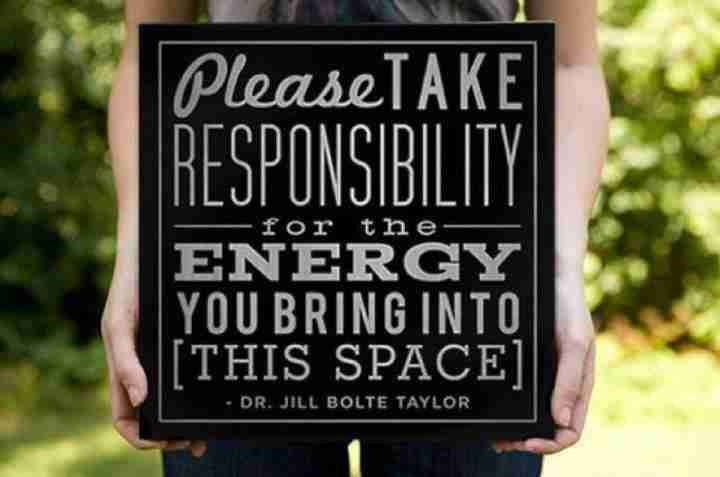 Not only is this process good for me, but it's beneficial to everyone around me. Now that my energy is cleared and I'm grounded, I'm not a toxic influence to those in my sphere. That is important to me. I'm very aware of my energetic hygiene and do my best to keep it neat, so that I am a beneficial presence on the planet. Like Dr. Phil says, "You're either contributing or contaminating…" That's one point I do agree with Dr. Phil about=)
I'll be rolling out my Guided Imagitations over the next few weeks. My next one has to do with calling a high-powered committee meeting. I hope you find them helpful! Leave me a comment about your meditation practice or if you have a situation that needs healing or resolution. I'd love to create an Imagitation just for you!