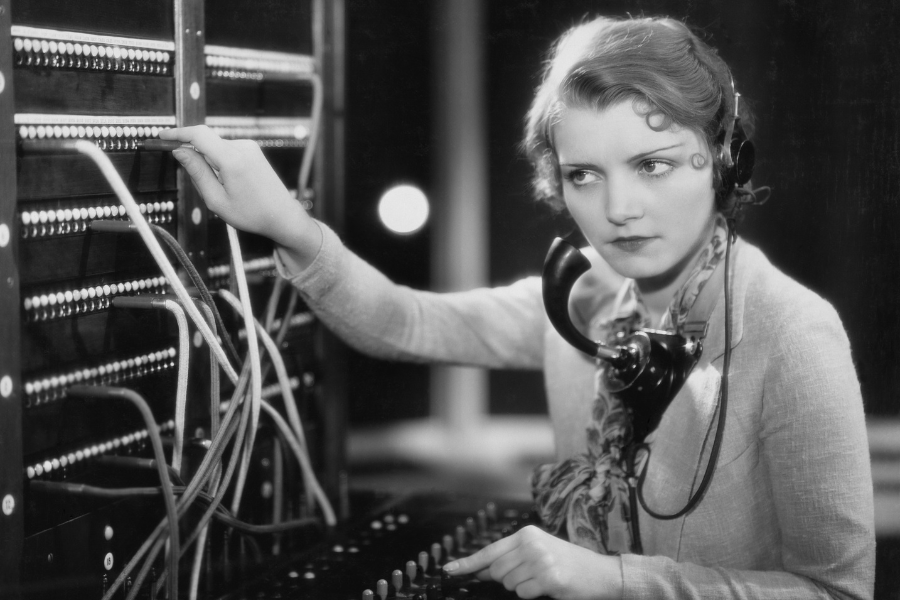 Let's get you plugged in using Oracle Cards!
Can you hear me now? Do you have a clear, direct connection to the Universe – the place where all your questions can be answered with ease? Or do you have a spotty, unreliable connection that leaves you confused or frustrated? Or maybe you don't have a connection at all.
What if I told you that you live in a benevolent Universe that helpfully responds to your every thought and desire? The problem is most people are not picking up the call or getting the messages. Instead, they're ignoring the constant feed of help available to them because they just don't realize it's there.
I get it. It's noisy out there. There's a barrage of information bombarding you 24/7 from all angles. What's fact? What's fiction? How can you tell the truth from a lie?
Well, I just happened to have a tool or two to help you sort through all the noise, dial direct to the highest intelligence and get all the answers you need!
What are Oracle Cards?
First, let's define the word. An oracle is "any person or thing serving as an agency of divine communication," according to dictionary.com.
So, Oracle Cards are divination tools that open an intuitive channel between the user and the Universe. That intuitive channel is how you directly communicate with the Universe. (Insert the best word that best describes your higher power.)
Oracle Cards help navigate you from a place of uncertainty to one of clarity. This allows you to reflect on your choices from a place of inspired wisdom instead of fear, doubt, and confusion. Then you can confidently make the decisions that shape your life.
Oracle Cards vs Tarot Cards
Oracle Cards come in many forms, including the Tarot, which is probably the most popular of the Oracles. With the Tarot, just like with any Oracle Card, you can expect to receive messages that provide you with a clear path forward.
I find tremendous value in the Tarot because of its transparent approach to humanity, which is full of darkness and light. I call the Tarot, "Shakespeare in a box." Many Oracle decks honor the complexity of humanity, but then again, many have been watered down or churched up to take the sting out of potential revelations, and I don't find that entirely helpful or honest. Life hurts sometimes, and I think it's best to know the truth of our inquiries. After all, when we know better, we do better!
I have all kinds of Oracle decks and when I need a pick-me-up, I know the exact deck to use for a shot of inspiration! There's a place for all of the Oracles… I simply recommend using them with eyes open.
Oracle Card Workshop
Have you always wanted to learn how to use Oracle Cards to find your own answers, trust your intuition, and manifest your best life?
Our theme this month inside Enchanted Empath Community is all about learning and practicing using Oracle and Tarot Cards!
Every Thursday night at 6 PM PT, we'll gather for Oracle Workshops where we learn a few new things and then put them to practice. Our first Oracle Workshop is under the full moon on August 11th.
We'll explore the Tarot more closely and learn how to connect intuitively with all Oracle Cards. We'll also examine Universal themes that apply to all of us, as well as the meanings of symbols, numbers, colors, and how they differ from person to person. You'll soon see that one size does not fit all when it comes to Oracle Cards. The messages are as varied and unique as the person reading them!
Imagine…
Feeling more confident making choices and decisions – large and small
Busting through fear blockages that have kept you stuck
Knowing that you're guided, protected, and never alone
Remembering and reconnecting to your intuitive brilliance
Having amazing tools to help you make aligned choices
You'll also…
Receive a Daily Oracle Journal
Benefit from guided meditations
Discover the most helpful Oracle Card spreads
Ready to tap into an abundance of personal guidance and information for yourself? Join us inside Enchanted Empath Community!
Get Your Oracle Cards
You'll want your own Oracle Cards for these workshops (and to use for the rest of your life), so here's a list of resources for you!
Best Free Tarot Apps
Labyrinthos Tarot – free readings on website and app for iPhone and iOS
Tarot! – this is the app I use on my iPhone. App in store.
Trusted Tarot – full free readings on the website with iOS and iPhone app
Finding free Oracle Card apps and resources other than Tarot can be difficult since they are copyrighted property of others.
Best Oracle Card Decks on Amazon
When choosing your Oracle decks, let them choose you. What lights your brain up or makes your heart flutter? Do any decks make you do a double take? If you have to think too hard, wait to purchase. The right Oracles will be obvious… just like when you're shopping for that special outfit… you'll just know.
I'll see you inside Enchanted Empath Community!