The gut is often referred to as your "second brain." The focus for video 1 is how you use the Gut-Brain to access your intuition. Watch the live stream replay in my Facebook Group, Enchanted Empath HERE.
You'll soon understand that your intuition is your best and highest guidance system. It's just waiting to be of service to you. All you need is a little help connecting to it and TRUSTING it.
The Biology of Intuition
No doubt you've heard the phrase, "Trust your gut." Well, what does that mean exactly? Science has discovered that gut health and having a healthy microbiome are directly linked to mental health and intuition.
Ancient wisdom has always known the connections between the mind, body, and spirit are inseparable – that one element affects the other. Science and spirituality are finally speaking the same language! Now that's exciting.
Intuition is defined as nonconscious, emotional information processed through the body and the brain. It's not hocus-pocus. We are all wired with intuition, however, not everyone is intuitive for many reasons, most of which stem from social conditioning or as you will soon learn, from an unhealthy gut biome.
We've all experienced those gut feelings when we've made decisions based on how we felt. Those butterflies indicated feelings of nervousness or being attracted to someone, while the pain in our gut told us that something was off and to change direction.
The gut microbiome is teaming with healthy bacteria that produce 90% of the serotonin in the body, the neurotransmitter that gives us the feeling of wellbeing and increased levels of trust. Trust is a vital part of intuition. If we don't trust the messages we receive, we tend to ignore our intuitions altogether and seek answers in unsavory places.
The Vagus Nerve
The vagus nerve is the longest nerve in the body – from the brain stem to the small intestine. Its branches connect to the vital organs and act as a communication pathway sending signals from the organs to the brain and vice versa forming a loop.
The body is always sending signals, and some of those signals are intuitive impulses, along with the more common physical signals of hunger, thirst, anxiety, and pain. It's through the vagus nerve and the entire enteric nervous system or "Gut-Brain" that energetic or intuitive information is received and then sent to the brain where it is processed.
Dr. Emeran Mayer, Professor of Medicine at UCLA states, "The vagal pathway is activated by serotonin released in the gut from cells that respond to signals from microbiota." This might explain depression, which is a lack of serotonin. The bottom line is this: gut health is vitally important for our entire wellbeing – mind, body, and spirit. It may also explain why some people are more intuitive than others. They simply have a healthier gut biome and higher serotonin levels as a result.
Chakras Associated with the Vagus Nerve
Five out of the seven main chakras or energy centers of the body are part of the vagal nervous system. That's pretty significant. Those chakras include the root, solar plexus, sacral, heart, and throat. This speaks to your energetic health and since you are an energy being with a physical body, this matters!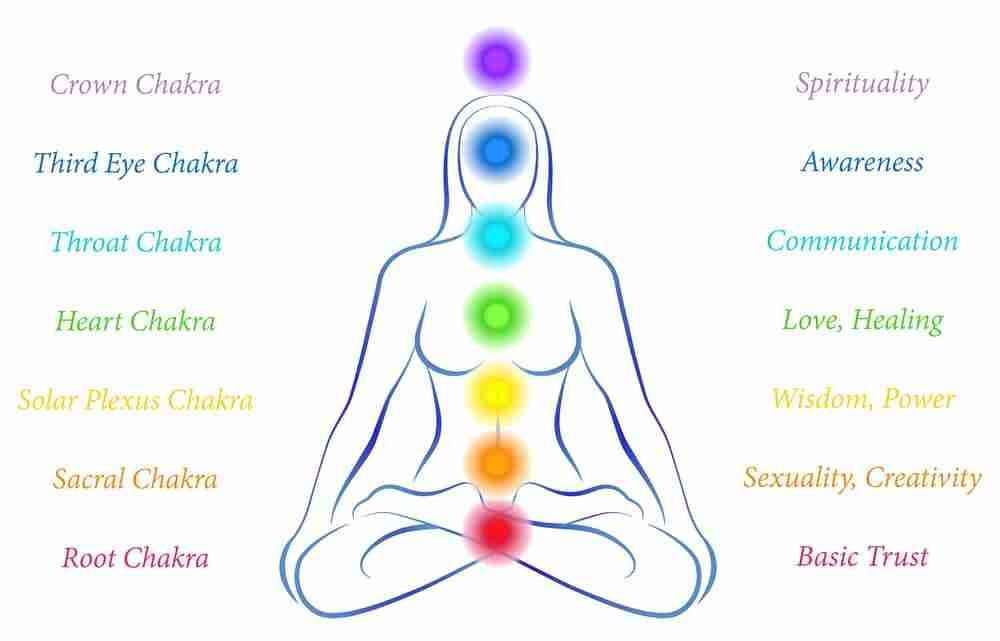 We cannot compartmentalize our amazing mind, body, spirit systems. They are intertwined and one system affects the other, as they are in constant communication via the vagus nerve loop.
Gut-Brain Tips to Improve Intuition
Clean up your diet. Make healthy food choices to include fresh, whole foods.
Meditate – this calms the vagal nervous system and allows for serotonin production.
Do specific vagus nerve exercises to stimulate it. There are many to choose from on YouTube.
Do chakra work or book an energy healing session. There are many chakra meditations on YouTube.
Go to a sound bath or listen to music like Meditative Mind. This is sound meditation for all of your systems.
Practice basic breathwork to create calm instantly.
The next time you get a gut feeling, tune into it! Ask for more information if necessary. Your gut is telling you something. It is your primary method for receiving energetic information that speaks mainly to your sense of safety and wellbeing. Ignoring it, only makes things worse because now you are out of energetic alignment by denying what your body knows on an energetic level. And this is spiritual suicide which leads to a whole host of illnesses and diseases.
Do yourself a favor and just listen.