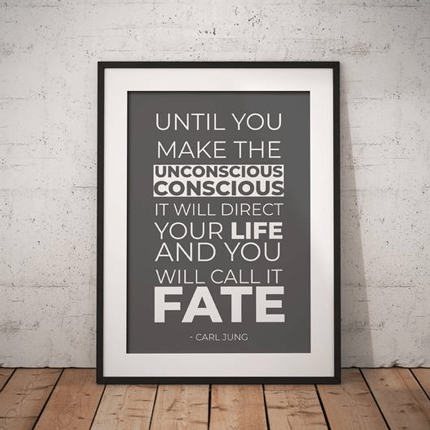 I hear this one a lot. If you're looking for a way to give your personal power away, this is it. "It Wasn't Meant to Be" become a common phrase in our culture and I think it's time to examine this little mantra a bit more closely and perhaps choose our words more wisely.
"I guess it wasn't meant to be." Meant to be by whom? This phrase alludes to some kind of outside ruler of your life. Is this a judgmental old man in the sky calling the shots in your life? Perhaps it's this big, mysterious thing called "fate."
What I know for sure is that we are energetic, vibrational beings always broadcasting our thoughts and feelings – always. We live in a completely responsive Universe that is always giving back to us more of what we are thinking and feeling about. We are the creators of our realities.
So, instead of trying to justify why something didn't go your way by blaming it on God or fate, it's so much more empowering to realize and admit to yourself that you simply fell out of vibrational harmony with whatever it is you were once wanting.
Vibes change. We change them by our thoughts and feelings. When we hold true to something, we see it manifest. When we lose focus or introduce contradictory thoughts and feelings, the thing vibes right out of our reality.
And then we say, "I guess it wasn't meant to be." And perhaps you're right. Maybe your high self, who broadcasts your truth more consistently than your conscious mind, knows better than your human self and manifests exactly what your spirit needs.
Your spirit will always win. It is your true essence.
The trick is to become cohesive with your spirit self – integrating heart and mind so well, that you are in constant alignment with your true and higher self and manifest like a boss on purpose!