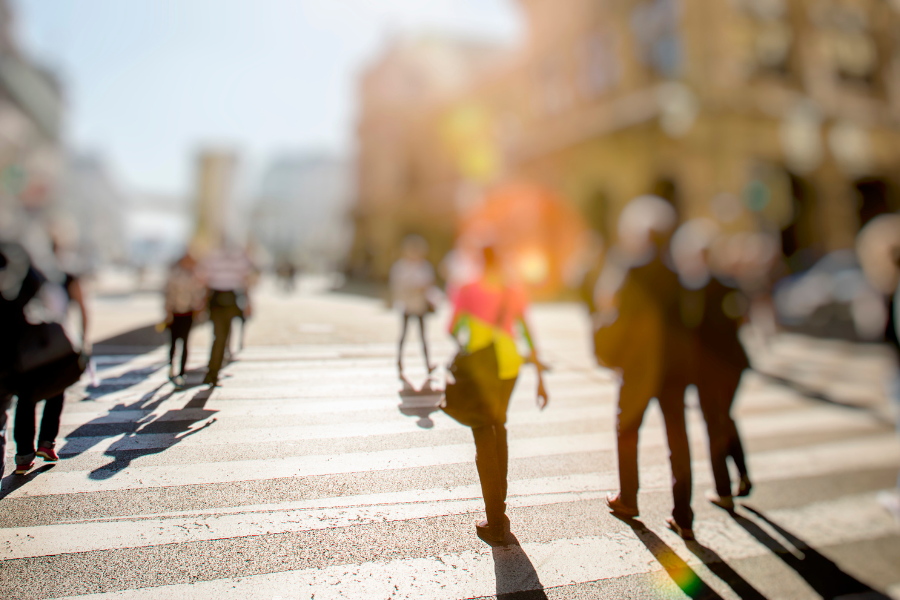 Empaths possess a unique ability to understand and experience the emotions of others. This heightened sensitivity can be both a blessing and a challenge. To navigate the complexities of emotions effectively, empaths can greatly benefit from delving into the Enneagram system. The Enneagram provides a framework for understanding personality types, offering invaluable insights that can empower empaths in their personal growth and interpersonal relationships. In this article, we explore the Enneagram system and outline how knowing Enneagram personality types can be a game-changer for empaths.
Understanding the Enneagram
The Enneagram is a powerful tool for self-awareness and personal development. It identifies nine distinct personality types, each with its own patterns of thinking, feeling, and behaving. These types are not rigid boxes but rather dynamic frameworks that shed light on our core motivations, fears, desires, and coping mechanisms. By exploring these aspects, empaths can gain a deeper understanding of themselves and others, leading to improved empathy, emotional regulation, and healthier relationships.
The Nine Enneagram Personality Types
The Perfectionist: Rational, principled, and self-disciplined, they strive for perfection and can be highly critical of themselves and others.
The Helper: Caring, generous, and self-sacrificing, they seek to support and nurture others but may struggle with setting boundaries.
The Achiever: Ambitious, adaptable, and image-conscious, they pursue success and recognition, sometimes losing touch with their true selves.
The Individualist: Creative, sensitive, and introspective, they long for authenticity and often experience intense emotions and a sense of longing.
The Investigator: Analytical, observant, and independent, they seek knowledge and understanding while sometimes withdrawing from social interactions.
The Loyalist: Committed, responsible, and security-oriented, they value loyalty but can be prone to anxiety and seeking reassurance.
The Enthusiast: Fun-loving, spontaneous, and adventurous, they seek stimulation and avoid pain, often struggling with commitment.
The Challenger: Assertive, confident, and protective, they value control and can be seen as powerful and domineering but also have a nurturing side.
The Peacemaker: Easygoing, agreeable, and accommodating, they strive for inner and outer peace but may struggle with passivity and indecisiveness.
You can find deeper and more thorough descriptions of the nine Enneagram Personality Types on Truity.com
How Enneagram Benefits Empaths
Self-Awareness: Understanding one's own Enneagram type helps empaths recognize their default patterns of behavior and cope with challenges more effectively. It promotes self-compassion and encourages personal growth by highlighting areas that require attention and development.
Understanding Others: The Enneagram offers insights into the motivations and fears of different personality types, enabling empaths to better understand the emotions and needs of others. This understanding fosters empathy and allows empaths to navigate relationships with more compassion, patience, and insight.
Emotional Regulation: Empaths often absorb and internalize the emotions of others, leading to emotional overwhelm. By identifying their Enneagram type, empaths can learn strategies for emotional regulation, such as recognizing their triggers and developing healthy coping mechanisms.
Healthy Boundaries: Empaths tend to prioritize the needs of others, often neglecting their own well-being. Understanding the Enneagram can help empaths establish and maintain healthy boundaries, enabling them to care for themselves while still being empathetic and supportive.
Conflict Resolution: The Enneagram offers valuable insights into the different communication styles and coping mechanisms of each personality type. This knowledge equips empaths with effective strategies for conflict resolution, enabling them to navigate disagreements with empathy and understanding.
Understanding Enneagram personality types can be a transformative journey for empaths. By exploring the intricacies of the nine types, empaths gain valuable insights into themselves and others, enhancing their emotional intelligence and strengthening their relationships. The Enneagram serves as a guide, empowering empaths to navigate the complexities of emotions with grace and authenticity.
If you're an empath seeking to deepen your self-awareness and enhance your empathic abilities, I encourage you to embark on your own Enneagram journey. Taking an Enneagram Personality Type Test can be the first step towards discovering your dominant type and unlocking a wealth of knowledge about yourself. Numerous online resources offer Enneagram tests that can provide a starting point for your exploration.
Remember, the Enneagram is a tool for self-discovery, growth, and understanding, but it's important to approach it with an open mind and recognize that we are all more than just our Enneagram type. Embrace the journey of self-discovery and let the Enneagram be a guide on your path toward personal transformation and empathic empowerment.
Take the Enneagram Personality Type Test today and embark on a journey of self-discovery and empathy like never before. You'll be amazed at the insights and growth that await you.