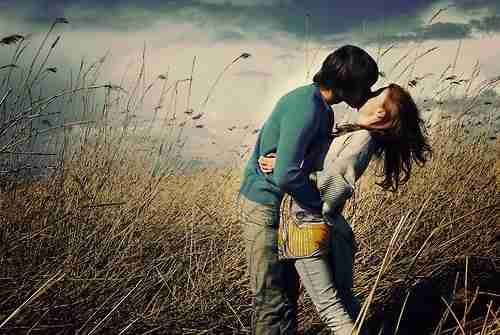 As you can imagine, I get so many questions about soul mates. I have helped hundreds of people come to a softer understanding about what soul mates really are, so they can find peace and solace in their relationships.
My definition of soul mate is simple:
"A soul mate is a person who comes into our lives to teach us about love."
We have many soul mates and they are not confined to romantic relationships. Soul mates consist of mothers, fathers, teachers, relatives, friends and lovers. They include anyone who has made an impact or impression on our hearts or in our minds. They are the ones who stick.
That does not mean they necessarily stick around. Some soul mates make brief contact, yet their impact can last a life time. Case in point: My fourth grade substitute teacher, Mrs. Love, who made a 60 day visit to my school. She looked like an angel to me with soft, blonde, curly hair and a smile that melted my heart. She was the embodiment of her name.
Mrs. Love was the mother I wished I had. She was warm, kind, loving, supportive and so gentle. Her voice was melodious, soothing and calm. My home life was completely opposite – chaotic, unsafe, loud, disruptive and volatile.
School was my sanctuary and Mrs. Love was the person who inspired feelings of safety and of being welcomed. She was the flame and I was the moth. One day, while riding my bike on a weekend, I stumbled on her watering plants outside her home. I stopped to say hi and she invited me in, introduced me to her children and fed me cookies and milk. Her house was clean and pretty, so unlike mine. I wanted to stay forever.
I stopped by her home a few more times and she always welcomed me in. One day during class, she wrote an address on the board. It was something, something – Orange Blossom Road. Mrs. Love was moving out of town. She would no longer teach at my school. I was heart broken. She looked directly at me and said, "If you ever need anything or want to say hello, you can write me a letter and send it here. You can always find me here."
That was a very hard day for this nine year old girl. I was sad beyond measure and felt my world collapsing.
That same summer, my family was planning a trip to the lake. This lake was in the town that Mrs. Love moved to. I devised a plan! I packed a bag and decided when I saw the street signs for Orange Blossom Road, I would jump out of the van and run away. I would find Mrs. Love's house and she would adopt me and all would be right again.
Well, lake day came and I had my eyes peeled for the signs, but I never saw Orange Blossom Road. As my heart sank, I knew I'd never see Mrs. Love again.
I did have a fun day at the lake with my family and forgot about running away, at least for that day.
Mrs. Love is most definitely one of my soul mates. She taught me the softer side of love and continues to impact my life all these years later. It was because of her influence that I became a teacher.
Not all soul mates teach us about love with such a soft touch. Sometimes the lessons can seem cruel, but I assure you they are not. They simply offer us contrast, from which new directions and desires are born. My alcoholic father was a great example. Through lots of contrast, he taught me how to love myself and make different choices that aligned with my higher self, even at a young age. My children are my favorite soul mates. They teach me unconditional love.
Soul mates come and go. Some stick around forever. Many people get hung up and stuck when a soul mate makes an exit, especially soul mates of the romantic kind. Please know that their presence is a necessary part of your evolution to love better. Know that there are priceless gifts and lessons available to you, so you can ultimately love better, and that always includes loving yourself better. That is, after all, why you're here.