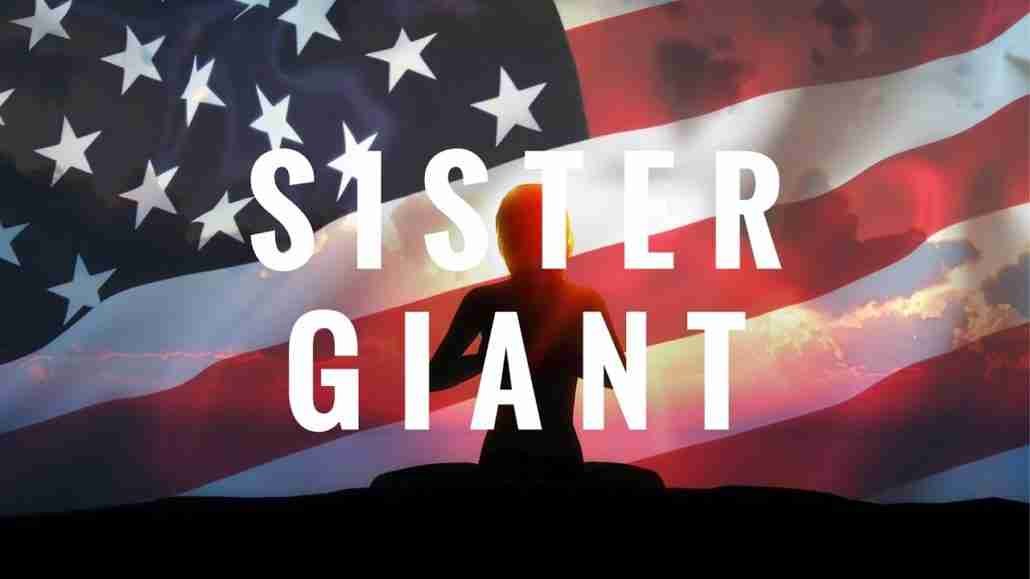 I hope you're staying centered and finding your peace with all the transitions happening lately. This is a time for many of us to really walk our spiritual talk! Now more than ever, we need the lovers, healers and light workers to stay strong and help keep the energy high.
I'm excited to see what will be born of this political circus. I'm imagining a stronger nation with citizens who get back into the ring and participate with their government once again. I know I turned my back on politics long ago and just stood by watching, shaking my head. I lost my faith with politics after the Al Gore debacle and only surfaced briefly to vote for Obama.
Well, that is all changing! Doing nothing and allowing "politics as usual" is a much scarier prospect now. After asking Spirit what I can do to help, I was led to Marianne Williamson's Sister Giant movement. I invite you to take a look too: SisterGiant.com
WHAT IS SISTER GIANT?
(From Sister Giant website)
In the words of Mahatma Gandhi, "Politics should be sacred." Sacred doesn't necessarily mean religious – it means stemming from the deepest part of ourselves.
The search for authenticity, for our deep humanity, should not stop at the door to politics. If anything, it should extend deeply into realms that affect so powerfully the existence of earth's billions of inhabitants. From how we treat the environment to how we treat each other, our political choices are significant indicators of our moral values and spiritual convictions.
The times in which we live call for a critical re-evaluation of our relationship to life around us – to our fellow citizens, to our country and to our world. Yet in order to transform our current challenges, we must address them from a holistic perspective – recognizing not only the external but also the internal dimensions of both our problems and their solutions.
SISTER GIANT is dedicated to forging a deeper conversation about what is happening in America today – and what we can do to change it. Join us at this time of national tumult that together we might rethink our country.
At this year's SISTER GIANT, Marianne Williamson partners with Derrick Harkins, Senior Vice-President at Union Theological Seminary. It will be held in Washington DC, at the Marriott Hotel in Arlington, Va. From Feb. 2-4, 2017.
The Conference will bring together an illuminating mix of thinkers, gathering to consider the state of our country on both spiritual and political levels. We will incubate ideas and contribute to plans by which each of us, particularly now, can help move America in a more enlightened direction.
These are painful times, but they are also pregnant with new possibilities. We can rise to the occasion and answer the summons of history, seeking to be what we can be and do what we can do to help heal the wounded American psyche and fix our broken political system.
What are the deeper transformational lessons to be learned from this moment? What do we need to understand, as well as to do? What are the shifts we must embrace within ourselves, in order to practice conscious citizenship? And what are practical efforts that will need our support, if we are serious about societal change?
From the role of citizen to the role of the media, from how we can get the money out of politics to how to stem voter suppression, from understanding misogyny to transforming racism, from protecting the environment to protecting each other, SISTER GIANT will present ideas and facilitate actions that lead us as a nation from a consciousness of fear to a consciousness of love.
SISTER GIANT CONFERENCE FEBRUARY 2-4
The question on many of our hearts at the moment is, "Where do we go now?" At SISTER GIANT, we will discuss our options.
Let us understand more deeply, dream more boldly, and act more powerfully. If miracles are possible anywhere, then miracles are possible everywhere.
Register now. Come to Washington if you can, or join us via livestream. Let's co-create a political awakening that shows who we really are.
We must not be passive.
We must not be silent.
We have much to do.
(End)
Yesterday I celebrated Martin Luther King Day with my neighbors in Ojai. I couldn't help my tears from falling while listening to his "I Have a Dream" speech. I feel we are right back to square one in many areas. There is no more looking away for this girl. I'm stepping up and invite you to take a look at how you might participate in creating positive growth for our divided nation.
Let's get to work healing ourselves and healing this planet.
In the name of love,
Charlene