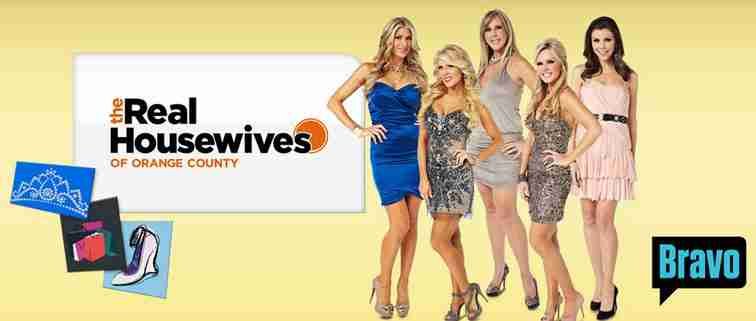 Let the drama begin!  I was honored to perform a blessing ceremony for one of the gorgeous, spirited and somewhat notorious housewives at her red hot dinner party on the Real Housewives of Orange County, season 8.
Let's just say a blessing was in order…
Funny thing about The Real Housewives of Orange County… about three years ago, while living in Denver, Colorado I began having an urging to move back to California.
California was definitely calling me, but I hushed the voices. See, I had a plan. As mom of a high school student, it would be more prudent to stay put and wait until he graduated… then I would be free and clear to move where ever I wanted.
In the meantime, one of my largest client at the time communicated with me daily. Guess where he was from? San Diego. As I whined about the snow, he sent me photos of himself and co-workers out and about on motorcycles in sunny SD. My fantasy life about California grew by the day, but I was committed to my plan. California could wait.
The Real Housewives of Orange County helped me hone my vision.
During my leisure time, I watched Bravo and fell in love with all shows in California…  Million Dollar Listing, Real Housewives of Orange County and  Beverly Hills. I watched these shows purposely to feel what financial abundance and freedom looked like and to put myself into a California state of mind. I was doing okay financially as a freelance online marketer, but I felt that my vision was stifled. I wanted more success and less snow.
Then, out of the blue a friend of mine called me and told me about a job opportunity in… wait for it… California. The job was a perfect match for my skill set and the salary was nice… no more chasing the contracts! My son and I were excited about the opportunity, but unsure, so we gave it to our "committee" aka our spirit guides and asked for a sign for clarity about this opportunity. Should we stay or should we go?
After putting in our request to our committee, I changed the terms and asked for three signs. I wanted to be sure and I wanted them in the form of blatant burning bushes. That night, my son and I ventured out to dinner. On the drive home down Colorado Blvd, my son said, "Oh my God, Mom! Look!" There were three cars before us, one to the left, one to the right and one directly in front of us ALL with California license plates.
No words were necessary. With "O" shaped eyes and mouths, we knew. We high-fived and agreed to pursue the California dream together.
Here I am, a successful soul coach and healing practitioner living my dream in sunny southern California and have come full circle by appearing on The Real Housewives of Orange County – in the flesh.
No way! Way! What's that saying about God laughing while we are planning our lives? Spirit was kind in giving me the nudge, the means and the opportunity to make my dream real NOW.
Life is good!
Charlene