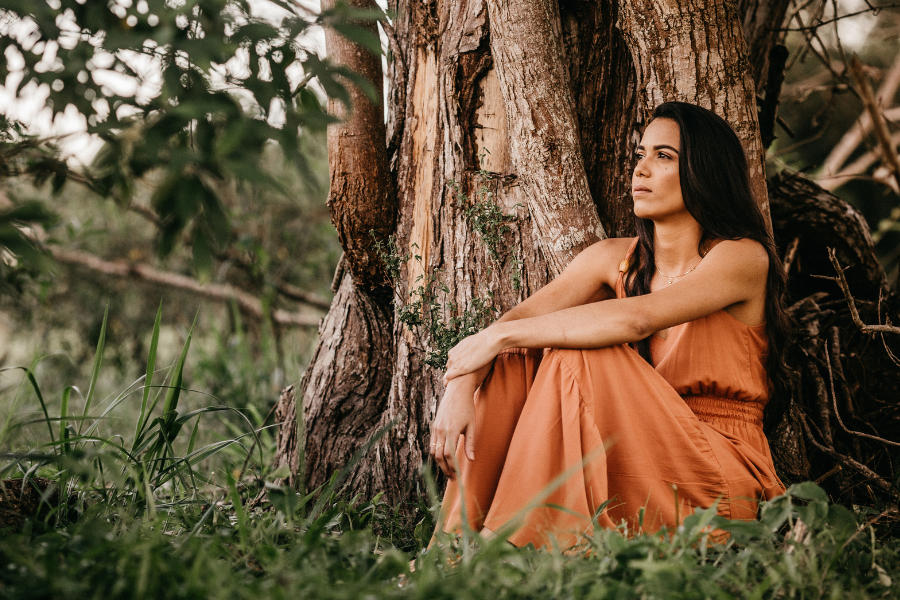 Are you someone who feels the emotions of others as if they were your own? Do you have a hard time understanding why people act the way they do? If so, you may be an intuitive empath. Keep reading to learn more about this gift and how to use it in your life.
What is an empath?
An empath is someone who has the capability to sense and deeply understand the emotions of other people. They often take on others' energies and emotions, which can be both exhausting and healing depending on the situation. Empaths are highly perceptive, often able to identify emotions or intentions behind words or actions that typical people may not necessarily pick up on.
Although this heightened awareness can make it difficult to manage at times, it also means empaths have a highly tuned intuition along with an immense capacity for compassion, understanding, and empathy—skills that are invaluable in many important roles including counseling, therapy, being a teacher, and first responders of all types. With practice and care, an empath's gifts can be tapped into as a powerful tool of connection, helping others open up to what's really going on beneath the surface – something we all could use more of in our lives!
How to know if you are an intuitive empath
An empath is someone that has the unique ability to experience and feel deeply their environment, which often goes beyond their own emotions. Certain signs can indicate that this superpower is at play in your life. Chief among these would be a nearly overwhelming sense of awareness when around other people or in crowded places. You may find yourself feeling incredibly anxious or tense when coming into contact with people due to the sudden influx of emotion that washes over you like a wave. It can also manifest itself as physical pains or exhaustion after being surrounded by large groups of people for long periods of time. Being an empath doesn't have to make life more difficult, it simply means understanding how to process these external feelings and use them for our benefit with introspection and self-care techniques like mindfulness and meditation.
You often know things without knowing how you know them
Have you ever had an intuition about something and not been able to explain how you knew it? We often have these moments when we gain insight without any clear logic as to why. It seems like a strange phenomenon, but it's actually quite common and can be attributed to our receptive sensory makeup. Our bodies and minds are powerful tools that absorb and process information in ways that may not be visible on the surface. By tuning into this intuitive sense within us, we often discover knowledge that would otherwise remain hidden. You may not always comprehend the source of the information, but it can still benefit your understanding of yourself and the world around you.
The benefits of being an intuitive empath
Being an empath can feel like a challenging superpower to navigate, but there are ultimately various benefits that come with being an empath. Empaths have an innate ability to sense the emotions of others and often possess a heightened intuition. This can make empaths particularly compassionate and understanding, allowing them to build deeper connections and help others in need.
Many empaths also tend to be highly intuitive, giving them the ability to pick up on subtle nuances that are outside the scope of most people's conscious awareness. This can leave empaths feeling deeply connected not only to their peers but also to the world around them as a whole. With so many impressive traits, it's no wonder that more and more people are discovering their inner superpower — and embracing it!
The challenges of being an intuitive empath
Being an empath can be a beautiful and profound experience, but it can also bring its own unique set of challenges. Empaths often have heightened emotional sensitivity to their environment, feeling other people's emotions more strongly than others do. This can cause feelings of overwhelm because of how deeply they feel the emotional forecasts from those around them and the amount of energy this takes to process. In addition, empaths in some cases suffer from negative assumptions since people around them may not understand or accept their emotional sensitivities. It's very important for empaths to practice setting boundaries, honing strong self-care practices and learning how to tap into the power of their intuition, which will help them navigate through life with greater ease and resilience. With conscious effort, becoming an empowered intuitive empath is totally achievable!
Become an empowered intuitive empath
Are you an empath? Do you know someone who is? The world could use more empathic people, and it's not difficult to develop your empathic gifts. All you need is a little guidance and some practice. That's where our free trial inside Enchanted Empath Community comes in. We provide all the tools and support you need to start honing your empathy skills and using them for good in the world. Sign up today and start tapping into your magic!