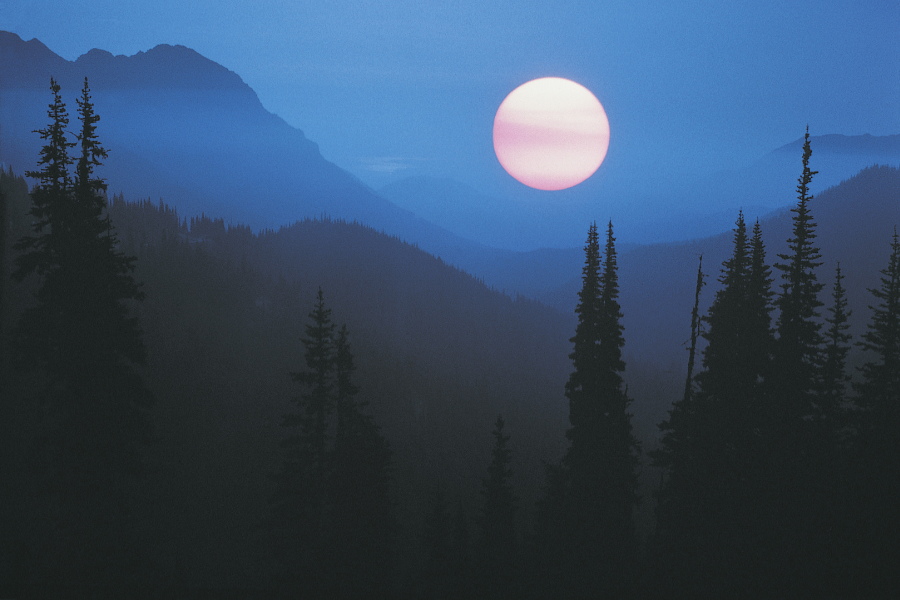 In the vast tapestry of celestial events, few are as enchanting and spiritually evocative as a full moon eclipse. When such an event coincides with the Hunter's Moon, the results are nothing short of mesmerizing. To the scientifically inclined, it's an astronomical spectacle, but to those of us who are intuitive empaths, it carries profound spiritual significance. In this blog post, we will delve into the spiritual implications of the Hunter's Moon lunar eclipse from the perspective of an intuitive empath, exploring the energies, emotions, and transformations that this cosmic phenomenon can trigger.
Understanding the Hunter's Moon and Lunar Eclipse
The Hunter's Moon is the full moon that occurs in October, traditionally named because it marks the time when hunters prepare for the winter season. This full moon is known for its bright and prominent presence in the night sky. When it aligns with a lunar eclipse, the energies combine to create a potent spiritual cocktail.
The Illumination of Inner Shadows
The Hunter's Moon, with its luminosity, has long symbolized the light that penetrates darkness. When a lunar eclipse occurs during this period, the illumination goes deeper, not only lighting up the night but also shining a spotlight on our inner shadows. As intuitive empaths, we can expect heightened, even edgy, emotional awareness during this time, making it a ripe moment for self-exploration and introspection.
The empathic sensitivity to emotions can intensify, so it's essential to practice self-compassion and emotional self-care. The Hunter's Moon lunar eclipse provides an opportunity to confront our inner demons, release emotional baggage, and embark on a journey of personal transformation and renewal.
Enhanced Intuition and Psychic Insights
The energy of a lunar eclipse can act as a catalyst for amplifying intuitive and psychic abilities. As the days become darker, the veil between worlds becomes thinner. Intuitive empaths often find their inner guidance and intuition heightened during this celestial event. You may experience vivid dreams, heightened gut feelings, stronger downloads, or a deeper connection to your inner wisdom.
Take advantage of this time to engage in practices like meditation, oracle readings, or energy healing to harness and develop these enhanced intuitive faculties. Trust in your empathic gifts, as they are an incredible and trustworthy source of profound spiritual insight.
A Gateway for Spiritual Evolution
The Hunter's Moon lunar eclipse serves as a gateway for spiritual evolution and personal growth. The eclipse symbolizes a cycle of endings, beginnings, and transformation, mirroring the rhythms of life and the natural world. As intuitive empaths, we may feel a deep sense of renewal and rebirth during this time, shedding old patterns and embracing our true selves.
We may feel it's time to release people, places, or situations that no longer serve us, as the bright light of the full moon energy shines a light on things we didn't see in the past. These feelings become palpable and sometimes overwhelming during this season.
Set intentions for your spiritual journey and invite change and transformation into your life. Embrace the energy of the eclipse as a tool for shedding old layers, healing wounds, and stepping into the next chapter of your spiritual evolution. Let the full moon energy be your guide to your higher self.
Connection with Ancestral Wisdom
The Hunter's Moon carries ancestral and shamanic connotations. This lunar eclipse allows intuitive empaths to connect with ancestral wisdom and their roots. The eclipse creates a bridge between the physical and spiritual realms, making it an opportune time to seek guidance and insight from our ancestors and spirit guides.
Engage in rituals or ceremonies that honor your lineage and invite guidance from your ancestors. This connection can provide you with a profound sense of purpose and direction on your spiritual path.
It is also the ideal time to release ancestral toxicity that you may have accumulated. Explore your habits and beliefs and ask if they are truly yours or an inheritance that is outdated or no longer relevant.
The Bottom Line
The Hunter's Moon lunar eclipse is a captivating celestial event that holds deep spiritual significance for intuitive empaths. It illuminates our inner shadows, enhances our intuitive abilities, opens doors to personal transformation, and provides a unique channel to connect with ancestral wisdom. As we navigate this cosmic dance, remember to be gentle with yourself, embrace self-care, and allow the Hunter's Moon lunar eclipse to guide you on your spiritual journey of self-discovery and growth. In the ever-turning wheel of the cosmos, the Hunter's Moon and lunar eclipse remind us of the magic and mystery that surrounds us!