Well, it won't be a secret after you read this!
I created a simple, yet very special essential oil blend that I have faithfully used for over 10 years in my home, on my body, in my car and inside my healing studio. Don't get me wrong. I love essential oils and their many healing benefits, so I'll mix it up and diffuse various essential oil blends for differing situations, but this one is my all-time favorite and has become my signature scent, or what I lovingly refer to as my "JuJu Spray."
In fact, my friends and clients recognize me by my JuJu Spray long before they set eyes on me. One of the first things new clients say when they first step foot in my studio is, "OMG… it smells so GOOD in here!" I agree.
I even use my JuJu Spray when I perform house blessings. First, I remove unwanted energy by doing a traditional Sage Cleansing, followed by what I call an "Infusing Ceremony" where I have the owners of the space mist JuJu Spray throughout the house while offering words and intentions of wanted qualities. They literally infuse their home with their highest intentions and deepest desires, while raising the energy and making their home smell absolutely lovely!
And now for my Secret JuJu Spray Recipe…
For a small diffuser to freshen a room:
Essential Oil Diffuser
Add 4 drops lavender EO
Add 1-2 drops patchouli EO
Add 4 drops tangerine EO
For a 4 oz spray bottle for use on body, car or as an air freshener:
Add 12-16 drops lavender EO
Add 4-6 drops patchouli EO
Add 12-16 drops tangerine EO
Fill bottle with purified water
Spray often. Avoid the eyes. Enjoy!
Here's the magic part. Essential oils not only smell great and affect our moods via aromatherapy, but they have amazing healing properties as well. Let me break this down for you…
Lavender EO
Lavender essential oil is the most used essential oil in the world today, but the benefits of lavender were actually discovered over 2,500 years ago. Because of its powerful antioxidant, antimicrobial, sedative, calming and anti-depressive properties, lavender oil benefits abound and it's been used both cosmetically and therapeutically for centuries. Lavender EO benefits for your body include the following:
reduce anxiety and emotional stress
protect against diabetes symptoms
improve brain function
help to heal burns and wounds
improve sleep
restore skin complexion and reduce acne
slow aging with powerful antioxidants
relieve pain
stimulates clear breathing
alleviate headaches
Patchouli EO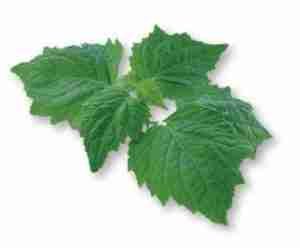 The strong scent of patchouli oil has been used for centuries in perfumes. It's been used in incense, insect repellents and alternative medicines. It's also commonly used for skin care because of its ability to help alleviate skin issues, and it's considered one of best home remedies for acne, as well as for eczema, inflammation, and cracked, chapped or irritated skin. It has cell-rejuvenating properties, which is why it's often used in anti-aging skin care; it has the power to lessen the look of scars or marks on the skin.
I love it for its deep, earthy, sexy scent. But watch out! A little patchouli goes a long way! I never wear it alone, but mix it with lighter notes to calm it down a bit. I add it to my hand-made lotions and face cleanser for its very obvious anti-aging benefits.
There are so many amazing health and beauty benefits from just a few drops of patchouli EO. Some of the most common benefits of patchouli essential oil include:
fights depression
boosts immune system
works as a natural deodorant
stops fungal growth
reduces inflammation
enhances mood
strengthens hair
fights infections
clears dandruff
treats skin conditions
works as a bug repellent
boosts libido
Tangerine EO
Tangerine essential oil is known for its antifungal and antiseptic properties, making it a popular ingredient in skin care formulas. It's a great remedy for acne and skin impurities. Tangerine essential oil also works for hair because of its antiseptic properties and helps treat dandruff, dry scalp and other scalp infections. It is also an effective natural household cleanser.
Because of its bright, zesty aroma, tangerine oil is also used in lotions and perfumes. I enjoy tangerine essential oil for its fruity, lighter note that elevates my spirit! Other benefits include:
stimulating feeling of alertness – lifts your energy
reduces pain, anxiety and nausea through aromatherapy
alleviates depression
brightens skin and age spots
stimulates the lymphatic system
relieves gas
alleviates insomnia
purifies the air and body
controls spasms
aids weight loss – add a couple drops to your water for yummy purification!
So, the next time you think that essential oils just smell good, you'll realize the amazing healing benefits that they naturally possess. Nature is so smart that way – disguising medicinal plants with exquisite beauty and delicious aromas. Clever.
ps. The healing claims I make about Lavender, Patchouli and Tangerine are my own, based on personal experience and countless hours of reading and research – not those of doTerra.