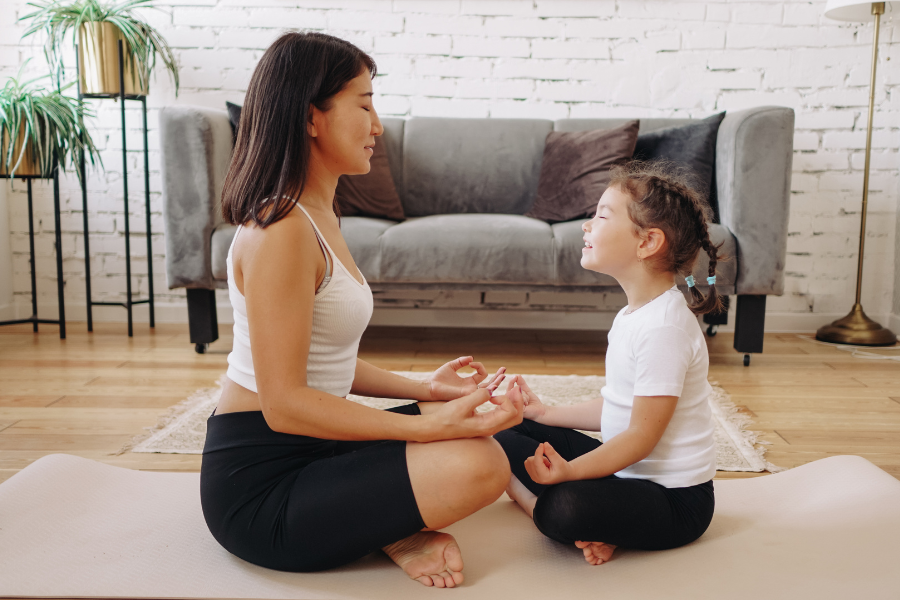 What is Mindfulness?
Mindfulness is a practice of being fully present in the moment, observing thoughts, emotions, and sensations without judgment or reaction. It involves paying attention to what is happening in the present moment and becoming more aware of one's internal experiences. This heightened state of awareness and presence can lead to an increase in intuition, or the ability to perceive information or insights beyond what can be explained by logic or reasoning.
Mindfulness and Intuition
One way that mindfulness can increase intuition is by helping to quiet the mind and reduce mental chatter. When the mind is quiet, it becomes easier to tune in to one's intuition and notice subtle cues or sensations that might otherwise be overlooked. Mindfulness also helps to develop a greater sense of self-awareness, which can improve one's ability to recognize and trust their intuition.
Another way that mindfulness can increase intuition is by improving one's ability to access the unconscious mind. The unconscious mind is the part of the mind that operates below the level of conscious awareness and is thought to be a source of intuition and creativity. When the mind is calm and focused, it can be easier to access this part of the mind and tap into one's intuition.
And when you can do that, you become a much more powerful manifestor since your conscious attention overrides the subconscious thoughts that may have blocked your manifestations in the past.
Finally, mindfulness can help to cultivate a sense of openness and curiosity, which can be important for developing intuition. When we approach life with an open mind and a sense of curiosity, we are more likely to notice new or unusual patterns, connections, or insights that can lead to amazing intuitive leaps.
How to Practice Mindfulness
Mindfulness can be practiced in a variety of ways, including through meditation, yoga, and other mindfulness-based exercises.
Mindfulness has been shown to have numerous benefits for both mental and physical health. Research has found that regular mindfulness practice can help reduce stress and anxiety, improve mood and sleep, and even lower blood pressure, and improve immune function. It can also help improve focus and concentration, which can be beneficial in many areas of life, from work to relationships.
But the main reason many people practice mindfulness and meditation is to better access their intuition, the place within them that knows the truth of any person or situation. By increasing intuition, mindfulness can help individuals make better decisions and navigate life's challenges with greater ease.
So how can one improve their mindfulness practice? Here are some steps:
Start small: If you're new to mindfulness, it can be helpful to start with just a few minutes of practice each day. Set aside a specific time and place to practice, and commit to sticking with it for a set period of time, such as two weeks.
Focus on your breath: One of the simplest ways to practice mindfulness is to focus on your breath. Sit or lie down in a comfortable position and simply observe your breath as it moves in and out of your body. Notice the sensation of the breath in your nostrils or your chest, and try to keep your attention focused on your breath as much as possible.
Practice mindful movement: Mindfulness can also be practiced through movement, such as yoga or tai chi. These practices can help you tune into your body and become more aware of your physical sensations and movements.
Notice your thoughts: As you practice mindfulness, you'll likely notice that your mind starts to wander. This is normal and to be expected. When you notice your mind wandering, simply bring your attention back to your breath or your body. Try to observe your thoughts without judgment, and let them come and go without getting caught up in them.
Practice regularly: Like any skill, mindfulness takes practice to develop. Try to set aside time each day to practice mindfulness, even if it's just for a few minutes. Over time, mindfulness and meditation will become your new normal.
It's important to note that mindfulness is not a quick fix or a cure-all solution. It takes time and consistent practice to see the benefits. However, with regular practice, you may begin to notice changes in how you feel and how you relate to the world around you.
In summary, mindfulness is a practice of being fully present in the moment, observing thoughts, emotions, and sensations without judgment or reaction. It can have numerous benefits for both mental and physical health, including an increase in intuition. By practicing mindfulness regularly, you can learn to be more present and engaged in your life and better able to cope with stress and challenges. And more importantly, you begin accessing the magic of life as your intuition takes over and manifesting becomes second nature to you. Then you can create an amazing life for yourself!