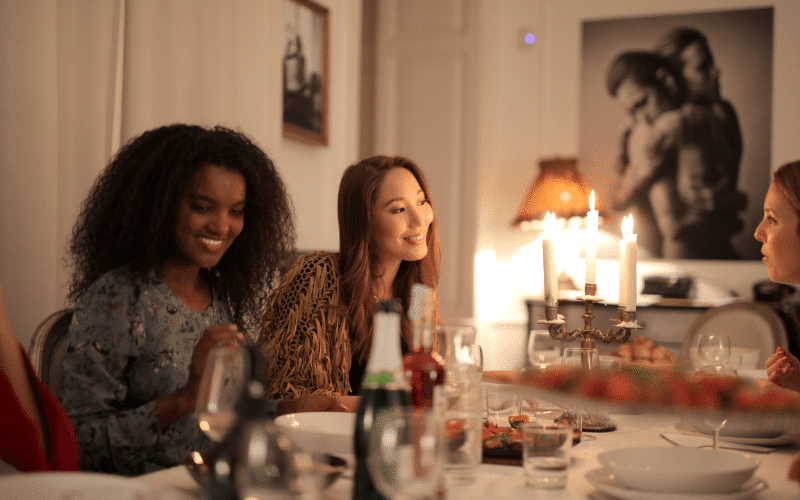 An empath is someone who is highly sensitive to the energy of people, places and things. Energy is the essence and personality that exists within – and emits from – all things. Energy also consists of information from the past and present.
Imagine an average veteran who served in a war. He was born with a unique personality and core gifts, but as he experienced a life of war, death, division and stress, his energy has shifted into something else. Now his energy is mostly painful memories of the past that he continues to carry into the present.
This energy has changed the way he walks – the way he talks and moves about. This energy has changed the way he thinks and how he behaves towards others.
Left unchecked, his energy is likely to become toxic and felt by all.
Now, multiply that man by 7 billion. Everyone has a story and an overriding energy. That's a lot of energy flying around the world, right?
Think of the empath who can feel, sense or detect the energy of other people. Maybe not the 7 billion people around the world simultaneously, but the people in her home, her neighborhood, driving down the highway or shopping at the grocery store.
She's picking up, and is emotionally affected by, lots of random energy that doesn't belong to her, all the while managing her own energy and emotional life.
My question is this: At what stage of an empath are you? This awareness is the first step in understanding, embracing and managing your empathic nature. It's what separates the reactives from the high priestesses.
The core of the empath is the high priestess, or spiritually developed lightworker, but since we live in a society that does not address this topic, we are overflowing with reactives, or people who are unconsciously reactive to the energy around them.
All that energy has to go somewhere, right?
1. The Untrained Empath
The untrained empath is typically unaware of their empathic nature. They are usually heart-centered, sensitive people, who are reactive to the energetic stimulus around them. Some are overtly emotional and prone to outbursts, while others internalize their anxiety and are often self-destructive.
The energy they feel is real, but they don't understand that it doesn't all belong to them or what to do with it.
When I was an untrained empath, I felt out of control of my own emotions and tried to avoid them altogether. Imagine how that worked out. I felt crazy much of the time and became quite a loner to minimize the energetic variables around me. I know this now. I didn't realize what I was doing to survive back then.
I was on anti-depressants for a stretch and I drank a lot to cope with my anxiety, but I knew in my heart there was so much more to the story, so I kicked the meds to the curb.
I remember a turning point that happened when I lived in Denver. I went to an AA meeting thinking I had a drinking problem and while I sat listening to people's stories, I became increasingly sad and depressed. By the time I got home, all I could do was cry. I was making tea and my neighbor popped over and asked me what was wrong. I told him I could feel the pain and despair of the people in the room at the meeting. I told him it was palpable and breaking my heart.
His response: "Bullshit."
The silver lining to his lack of empathy was that my anger toward him replaced the emotional energy of the AA people, but even more so, I knew that what I felt was real and for the first time I understood that I was feeling other people's emotions. They were not mine and I was not broken, desperate, sad or depressed. They were.
I was also gifted that day with the knowledge that not everybody is wired the same way and that our perspectives are wildly different. That day I began waking up to this thing called emotional energy and how some people feel it and some people don't.
Pandora's box has been opened!
2. The Empowered Empath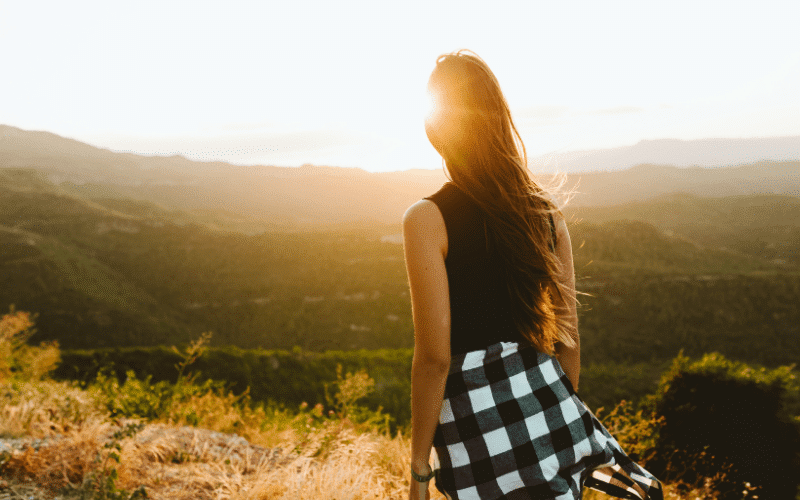 The empowered empath has done a lot of studying and is an expert on energy at this point! She has harnessed a few universal laws, such as "Energy flows where attention goes," and has learned how to leverage this information to her health and wellbeing.
She meditates regularly and has developed a tool kit of affirmations, mantras, body moves and mental games to keep her energy in check and other people's energy at bay.
One such tactic is to sweep other people's energy/agenda off of her body and push it back to sender, while she says, "Not mine."
She's not perfect and still tends to isolate, over drink or over eat when the anxiety gets high. She takes responsibility for her own wellbeing now and doesn't blame anybody else for the way she feels. She has learned to own her emotions, shoo away the ones that don't belong to her, and to embrace the messages that come to her by the way of her emotions.
She has fallen in love with her internal emotional guidance system and sees it for the superpower it is and always was.
She has also become an amazing observer of other people's energy. She doesn't absorb the energy so much anymore, but she enjoys observing and labeling it. She has learned to compartmentalize random energy for her safety and wellbeing. She has become a pro at managing herself and her life.
3. The Enchanted Empath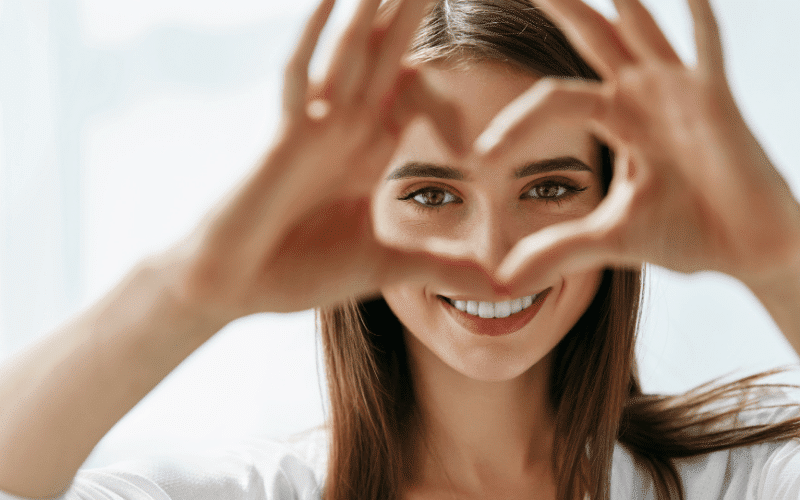 The enchanted empath has fully embraced her empathic nature and sees it as her greatest super power!
She understands that we are all energy beings, and at the core of that energy is our soul. She is excited for her spiritual evolution and the spiritual evolution of the planet! She has tapped into her empathic gifts and creates new ways to share them with others.
The enchanted empath has learned to make magic with her gifts.
The untrained empath mostly operates in receptive mode – absorbing, receiving information and energy to the point of exhaustion and overwhelm.
The enchanted empath has discovered her ability to send or transmit energy to improve upon a situation. She now leverages her feminine and masculine traits to achieve temperance and magic!
Now the empath can affect energetic shifts in her environment, changing a hostile one into a peaceful one, simply by thinking, sending, beaming that energy outward. Much like the Care Bear Stare!
She has become an expert at focusing her attention, holding an intention and knowing that her energy is going somewhere and doing something – even if she can't see it.
The enchanted empath uses even more sophisticated tools to create with, such as visioning, imagining, holding space for – all utilizing the heart, third eye and crown chakras.
The enchanted empath knows that her energy matters and she keeps hers clear and tidy using guided meditations, grounding herself and being in nature.
She studies energy healing and blesses ambulances as they speed by. She knows that she is a lightworker and has come to the planet to make things better. She's uses her high powered heart for love and healing and shares it freely.
Lastly, the enchanted empath has become a magnificent manifestor. Since she has made her energetic alignment and emotional health top priority, she has become a magnet to her every desire.
She vibes well and it shows.
If you'd like to enhance your greatest superpower, check out my private membership site, Enchanted Empath Community. This is the place to embrace and develop your empathic gifts of intuition, healing, and manifesting!