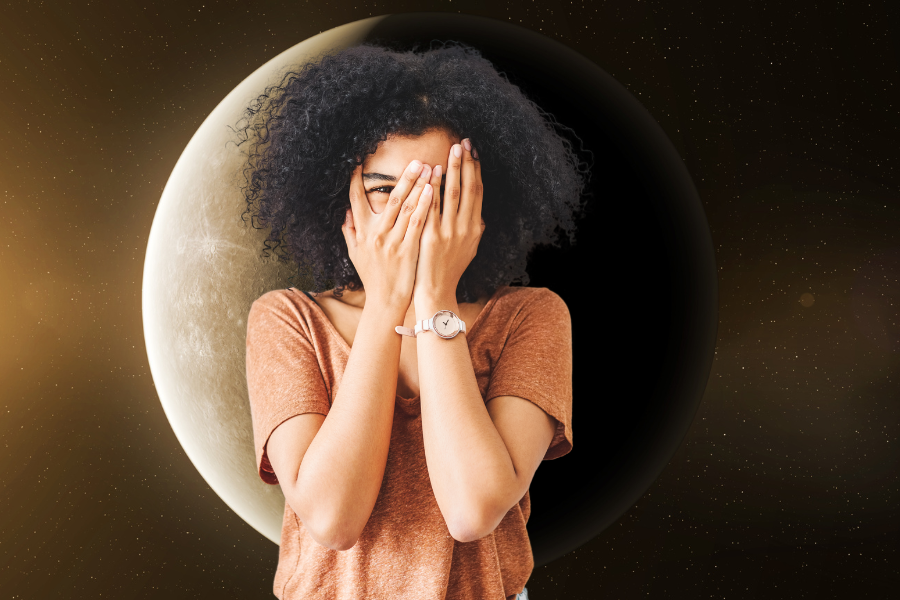 Oh my, it's that time again! Run for the hills, unplug your electronics and lock the car up in the garage! Mercury Retrograde is with us from September 9 until October 1.
What does Mercury Retrograde mean?
According to the Farmer's Almanac, the planet Mercury appears to travel backward across the sky three times a year. The traditional advice is "Don't travel, Don't sign contracts. Don't marry. Don't touch electronic devices!" But the whole Mercury retrograde cycle actually lasts for weeks and happens three times, sometimes even four times in a year! That's a long time to hide under the comforter and a real waste of a potentially magical time!
Believed by many, this is a time of miscommunication, misinformation, travel glitches, and electrical disturbances – a time to avoid making commitments, entering agreements, or making significant purchases. The planet Mercury is the ruler of communications and travel, according to popular astrology, and when it appears to travel backward, it sends all things communicative into chaos.
A planet is considered retrograde when it slows down and appears to be moving backward. This is an optical illusion since no planet in the universe changes direction. Relative to our point of view on Earth, it appears sometimes that a planet will stop and go backward called the retrograde motion, and then stop again and go forward. Much like speeding by a slow-moving train, it appears to travel backward as it recedes. Of course, just like the slow-moving train, the planet is not really traveling backward.
How Mercury Retrograde Can Hurt You
Mercury Retrograde is rapidly becoming the most misunderstood astrological phenomenon and has joined the ranks of other timeless superstitions, such as stepping on cracks and breaking mirrors. Instead of taking responsibility for errors in communication, bad choices, or lack of planning, many people now blame Mercury retrograde for their personal upsets, which is quite disempowering.
Carl Jung once said, "Until you make the unconscious conscious it will direct your life and you will call it fate." Or in this case, Mercury Retrograde will direct your life and you will call it astrological fate.
"This kind of thinking takes astrology back 100 years, when the planets were seen as evil forces that bore ominous warnings."

Mark Husson
It's important to realize the power of self-fulfilling prophecy when using astrology as a tool to guide our lives. If, for example, we believe that bad things will happen in our lives during Mercury retrograde, then they probably will, but not because there is a slowing of the planet, but because our subconscious mind has made it so. Keep in mind that you are your own placebo – a constant attractor in motion – always affecting your own reality. Take your power back!
How Mercury Retrograde Can Help You
It's true that during Mercury Retrograde the planet does slow down. Let this serve us as a reminder to do the same and to use this time for contemplation, choosing our words wisely and considering all angles before making commitments and decisions.
And since Mercury Retrograde keeps us on our toes, this can be a time for heightened intuition and synchronicities. Stay on the lookout!
Because Mercury rules the mind, mental clarity, talking, self-expression, and overall communication, let's mindfully choose to spend this Mercury Retrograde to clearly express ourselves, communicate our desires, and expect only the best!
Mercury Retrograde Tarot Reading Special
Everywhere you go there's talk about travel delays, communication mishaps, and technical disasters. If you buy into the doom and gloom, your September could be messy, to say the least.
It doesn't have to be that way!
In fact, if you know how to use it, Mercury Retrograde energy can work in your favor! Let's flip the script on Mercury Retrograde and let it know who's boss! (That would be YOU)
Leverage this illusive energy in your favor. This Tarot Special includes 2 unique spreads to choose from with the following options:
Email Reading $44 Buy on Etsy
30 Minute Phone or Zoom Session $60
60 Minute Phone or Zoom Session $120
Mercury Retrograde Tarot Spreads
I created these Tarot spreads around the energy of Mercury Retrograde, which can be a contentious time for many people.
If you're experiencing tension with a co-worker or partner, Conflict Resolution Tarot Reading is a great option for reconciling your differences and creating a more peaceful home or work environment.
Let Go & Move On Tarot Reading is created for those who feel the need to release someone or something but feel stuck in neutral.
Both readings will help you see things differently and spark a new level of consciousness so decisions can be made and resolutions can happen… and we can all live peacefully under the energy of Mercury Retrograde.