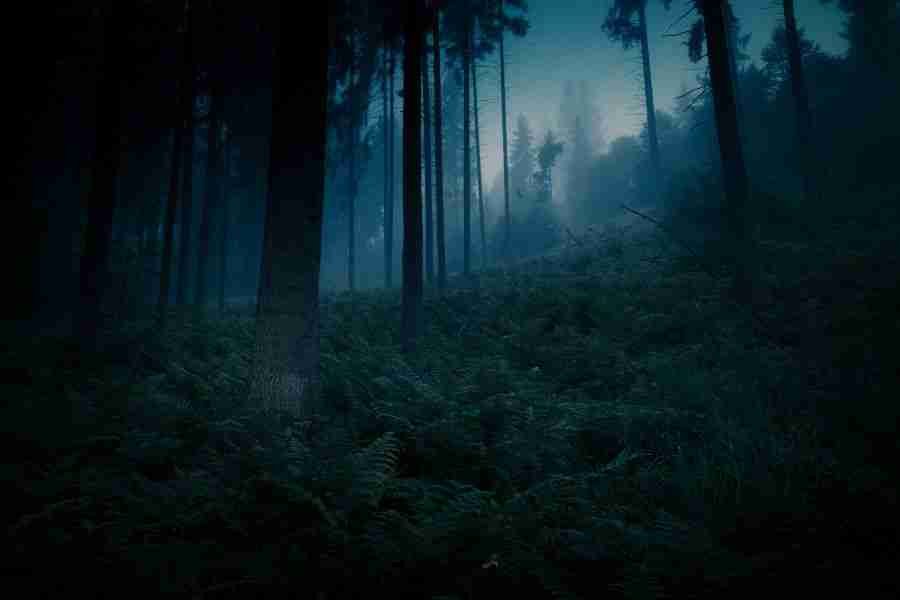 Did you know that today we're under the energy of the Virgo New Moon?
Astrology is not my personal magic, but I do follow the phases of the moon. Why, you ask? Well, the archetype of the Moon connects us to emotions and feelings, and as an intuitive empath, I'm all about emotions and feelings. And I don't know about you, but the energy feels different when the moon is new and especially when it's full. I'm sure you can relate.
A New Moon is a time for new beginnings and new manifestations. It asks for quiet introspection because in the dark of the moon, you can find out where you're stuck, what's holding you back, and how to move through it.
When you claim a bold intention at the New Moon, whatever is in the way of that intention will rise up for healing, which ultimately clears your path to receive your desires more easily.
What's Virgo got to do with it?
Virgo is the energy you need to move your hopes, wishes, dreams – spiritual intentions – into Form. Virgo's energy calls you to move your creative ideas, inklings, and inspirations into matter. Birth it. Give it form. Like the virgin mother Mary, you can create something out of nothing (and without the help of anyone else) simply by first desiring it, then intending it, and last birthing it.
This new moon is the time to set new intentions.
I pulled a couple of cards for you for this Virgo New Moon 🌑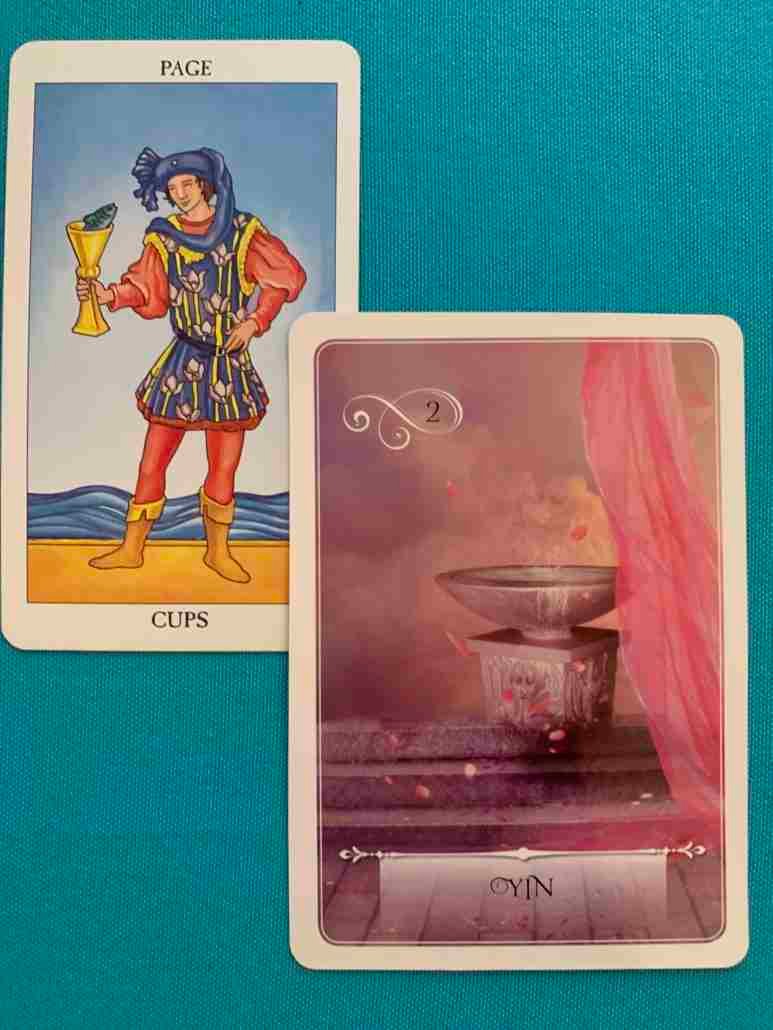 Let's break this down…
The Page of Cups from the Rider Waite Tarot suggests a new idea or opportunity has come to you out of the blue. Your intuitive and creative energy is flowing, and now the question is how you will express it. Will you take this new idea and turn it into something, or will you let it slip by for someone else? Spend time exploring the idea to see if you want to move forward with it.
The Page of Cups invites you to have an open and curious mind. It's with a curious mind that you will discover new ideas, situations, people, interests, and even love. Open your mind to all possibilities, especially the creative or intuitive ones, and you will be pleasantly surprised. Be ready to dream the impossible dream, and explore the magic of your fullest potential, even if it seems out of reach.
In the darkness of the new moon, ask yourself, "Where am I blocking myself from the flow of life?" "What do I need to let in or begin?"
The next card, "YIN," is from Colette Baron-Reid's Wisdom of the Oracle Deck. (I love this deck!) Get yours on Amazon. ​
This card pairs perfectly with the Page of Cups and represents the feminine principle of receptivity and the art of allowing. YIN reminds us that when we surrender control and get into the flow, things come easier to you, including ideas, creativity, physical manifestations, and, of course, love.
My takeaway is this: Under the energy of this Virgo New Moon, stop pushing so hard. Release some of that summer, masculine, solar plexus outward energy, and move into a softer, more receptive mood to allow all the things you're wanting to come to you. Allow. Receive. Chill.
The moon reminds us too, that all things are cyclical, and as we move from the intense energy of summer, 🌻 we're moving into the cooler, more cozy energy of fall. 🍂
How receptive are you?
I created a quiz about receptivity since it is one of the cornerstones for manifesting and because I hate to see people blocking their blessings. Take my Receptivity Quiz and take your receptivity pulse, so you can make a few changes if necessary during this auspiciously receptive time.
​