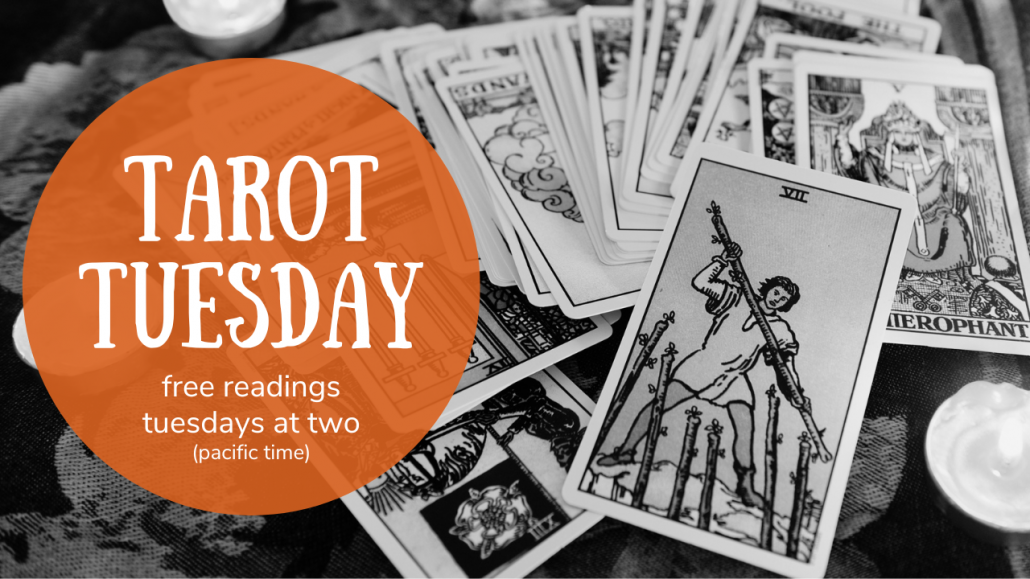 What's great about Tuesdays besides tacos? Tarot Tuesday and free readings, of course!
Are you new to the Tarot? Curious about how it works? The Tarot is one of my favorite spiritual tools! After a reading with me, you'll love it too.
You can join in the LIVE Tarot fun on my Enchanted Empath FB Page or YouTube Channel on the first Tuesday of the month at 2 PM (pacific time) and get a free mini-reading!
Come with your ONE burning question and get spot-on insight and guidance. Even if you don't have a question, sit in to raise your vibe with a wonderful community of kind and caring souls!
If you'd like, feel free to ask your question beforehand (sometimes I can't see the scrolling text and I'd hate to miss you). You can reach out to me at charlene@charlenemurphy.com
If you find value in your reading, I would appreciate your kind support. Please Buy Me a Coffee and show me some love!
If you'd like a full reading, book one online at my website, CharleneMurphy.com. Readings are done by zoom or phone=)
And if you're looking for even more support and would like to grow your intuitive gifts, check out my private Enchanted Empath Community. It's an amazing place to learn, evolve, and become your best, most magical self!
Be well and know you're loved!
Charlene
I'll see you Tuesday!