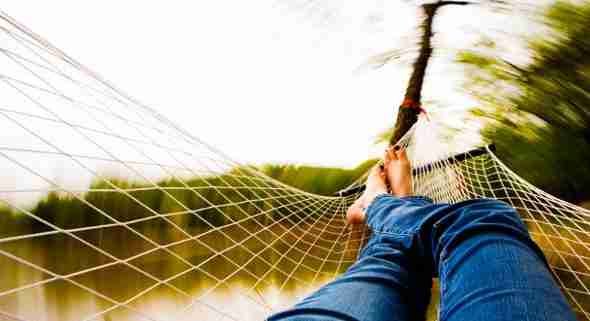 One of the basic tenets of living a psychic lifestyle is self-care. In order to receive messages or tune in to Spirit, we have to be clear channels. One way to keep our circuits clear is through the simple action of rest. Yes, rest. For some people, resting is hard work. Unplugging, especially during these electronically enhanced days, can be challenging. It's apparent that our society has become obsessive about their personal electronic devices. The external world has become much more noisy by our own invitation.
Some of you know, I was raised Catholic. I'm not a practicing Catholic now, but I have to say I'm grateful for being raised with solid spiritual principles and practices. They can be good medicine for our ultimate well-being. That being said, the 4th Commandment is to observe the Sabbath. Now, it doesn't matter which day (Saturday for Jews, Sunday for Christians, etc.) you observe, so long as you observe one!
What I mean by observing the Sabbath is to unplug from work, chores, phones and other "business" for one full day. It is said that God created the heavens and the earth in 6 days and rested on the 7th. It's necessary to nurture and honor our spirit and to rest and recharge our batteries – to enjoy life and celebrate the reasons why we work so hard in the first place.
I had to remind myself of this just yesterday.  A couple of clients really wanted to see me and I made an exception to work on my day off – until I woke up Sunday morning and knew that I needed to honor my down time. I called them to explain and they were both very gracious about it, so I went about my day reading at the park overlooking the bluff, soaking up sun and fun vibes from the people around me. My day was leisurely, I had no agenda, no schedule and I only used my cell phone for a watch. That's progress for this former Type A girl!
As a result, I've come full circle in my commitment to my down time… to observe a holy day of rest. It is mentally, physically and spiritually necessary for our health, success and well-being. It puts us in an energetic state of allowing and receiving. If you don't already observe one day a week as your "do nothing" day, please do! It will make a profound difference in your life and the act of doing nothing will yield big rewards.
Much love and lots of blessings during your down-time!
Charlene
https://charlenemurphy.com/wp-content/uploads/2017/03/relax-sabbath.jpg
343
590
Charlene Murphy
http://charlenemurphy.com/wp-content/uploads/2019/02/cm6.png
Charlene Murphy
2017-03-08 08:24:09
2017-11-02 10:18:31
Remember the Sabbath - Rest and Rejuvenate for Psychic Clarity