Psychic Bootcamp
Are you sensing there's something beyond this five sensory world? There is. Now's your time to understand and leverage the messages that are here for you.
Psychic Bootcamp is my small group coaching program where you can explore tools and techniques for awakening your inherent psychic gifts. You will learn how you most naturally receive psychic information and build upon your strengths.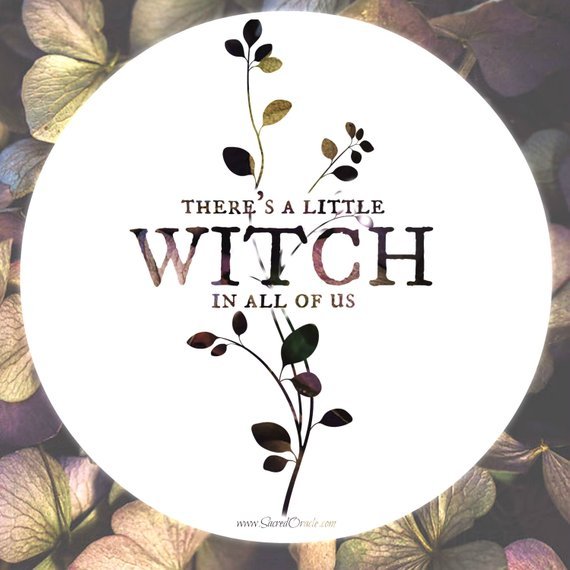 Have you ever wondered whether you're psychic? Do you get feelings about certain situations and people, only to find out later that they came true? Do your friends and family turn to you for help and guidance because you give great advice, yet you are simply following what is natural to you? Or maybe hear voices or get the chills for no reason? Do you sense people in your presence when there's nobody there?
Well, it's because you ARE psychic! But most people are unaware of their amazing gifts and live a life of unnecessary struggle and strife, fraught with fear, confusion, hesitation, feeling uninspired, powerless and controlled by external circumstances.
How many times have you been creeped-out by someone for no apparent reason or knew when someone was lying without cause? How many times have you said to yourself, "I knew I should (or shouldn't) have done that," and went against your higher knowing anyway?
Words can be untrue, but energy never lies.
We all possess innate abilities to experience much more than what we see in our normal five sensory consciousness. Now is your chance to bring your psychic gifts to the surface and learn how to use them in your everyday life to create more peace, clarity and purposeful direction!
In this exciting and interactive 90 Day Psychic Bootcamp, you will explore my many tools and techniques for awakening your psychic gifts. You will learn how you most naturally receive psychic information and build upon your natural strengths.
Whether you're just starting out on your path to awakening your psychic abilities or you want to take your gifts to the next level, this course will provide you with an excellent foundation for expanding your psychic skills.
Imagine how your life would be if you could…
Make decisions quickly and easily about every area in your life
Be and act with clarity and confidence
Feel consistently safe, guided, directed and protected
Know the truth of a person or situation instantly
Read people's energy and navigate yourself gracefully around it
Trust your intuition implicitly and ACT on it
Create abundance and prosperity in your life
Experience peace, comfort and joy on a daily basis
Feel more energetic and look younger
Influence outcomes to the benefit of yourself and others
Be free from lack, limitation, confusion and fear
These benefits may seem far fetched, but I guarantee you, they are not. Living a psychic lifestyle opens you up to a whole new world… a new, inspired, confident and magical way of being in the world. With lots of support, you'll wipe away old conditioning and habitual thinking and replace it with spiritual truth and ultimate freedom… the way you were born to live!
What Each Week Looks Like…
12 Weekly Online Classes with Q&A Time
Classes are live streamed and interactive
Classes are recorded and available for replay anytime – missing a class is not a problem
We will discuss psychic tools and technologies for the week in depth
Class Materials
Transcripts, recordings, worksheets, quizzes emailed directly to you.
Facebook Group
This is our private group page where we can share, communicate our experiences, give readings, offer support and guidance, post pictures, videos and stories about our progress together.
Email Assignments
Twice a week, you will be sent an email assignment, which could include guided meditations, journal exercises, feng shui cures for your home and neighborhood excursions – all designed to expand your psychic awareness and abilities. You will have the weekends off to process and practice on your own.
Psychic Partners
You will be assigned a psychic partner during the 90 days. The two of you will practice giving and receiving various psychic readings. This is where you get to experiment with what you've learned and decide what tools work best for you. It's play time!
Topics You Will Be Exploring
Becoming a clear channel
Reading the energy of people, animals, places and things
Meditation – the many ways to quiet the mind
Dream telepathy
Feng Shui for psychic clarity
Power of ritual
Meeting your spiritual entourage (angels, ancestors and guides)
Raising your vibration – instantly!
Self healing
How YOU receive psychic information – everyone is different
Signs, signs, everywhere signs!
Conjuring and manifesting
Telepathy
Remote Viewing
Chakras and balancing them
Mediumship
How to use a Pendulum
Oracle and Tarot Cards
How to give various psychic readings to yourself and others
YOUR SELF INVESTMENT
This life changing 90 day course is yours for only $1197 – OR –  3 easy payments of $399.
At the end of the 90 days, you will have created momentum in living a highly psychic lifestyle – a worthy investment! You will be getting the BEST of the BEST information, resources, tools and technologies that I've studied and cultivated over the years that will change your life.
Registration closes on
PAYMENT OPTIONS
Choose the payment option that best suits you. Then make your payment to reserve your space. Once I receive your payment, you will receive a confirmation email within 24 hours with next steps.
Pay in Full $1197
Make 3 Payments of $399 each (you will be automatically billed)
JOIN THE WAITLIST
Enrollment is closed for now.
The benefits of living a psychic lifestyle may include increased feelings of awareness, peace, longevity, joy, purpose, clarity, magic, confidence, inspiration, love, vibrancy, wholeness and fearlessness. Join me!