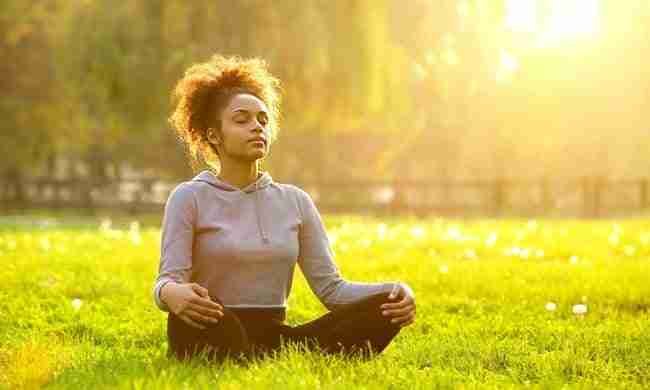 Start date: Saturday January 27, 2018
Time: 11 AM – 12:30 PM
Place: Golden Buddha Holistic Healing Studio: 170 17th Street, Suite J, Pacific Grove 93950
Learn mindfulness meditation techniques that will help reduce stress, increase emotional balance, and develop your inner-strength for everyday living. You will access the ability to be mindful with less judgement and more stability. Join us for this course to learn how to act from your deepest intentions, rather than from fear, desire, or superficial values.
This meditation approach emphasizes direct observation of our present moment experience. Through cultivating mindful attention to our senses, bodies, thoughts, and emotions we can deepen our understanding into the nature of our experience. This allows for more freedom and wisdom around the areas in which we struggle, while at the same time increasing our capacity to deeply participate in what is joyful in our lives.
We will focus on practices that:
-Bring balance and kindness to thoughts and emotions
-Tune into the body in a helpful way
-Cultivate our capacity to be aware with less judgement and more stability
-Reduce stress and reactivity
-Dissolve barriers to wisdom and compassion
-Allow us to act from our deepest intentions rather than from fears, desires and superficial values.
Throughout the course we will also introduce simple and effective practices that help us establish stability of mind. This place of calm and ease will serve as a platform for our meditation practice, as well as a refuge that can be accessed in daily life.
This four-week course meets Saturdays, January 27, Feb 3, 10 and 17, from 11 AM – 12:30 PM.
Course fee is $125. Dress comfortably and bring your favorite mat or pillow if you have one. Some meditations will take place outdoors, so bring a jacket. Mats, tea and water are provided inside the studio.
RSVP by making your online payment here. If you have any question, feel free to email charlene@charlenemurphy.com
https://charlenemurphy.com/wp-content/uploads/2018/01/meditation6.jpg
390
650
Golden Buddha
http://charlenemurphy.com/wp-content/uploads/2019/01/cm-header-1-10-1.png
Golden Buddha
2018-01-08 13:55:36
2018-01-08 13:57:49
Mindfulness Meditation for Beginners