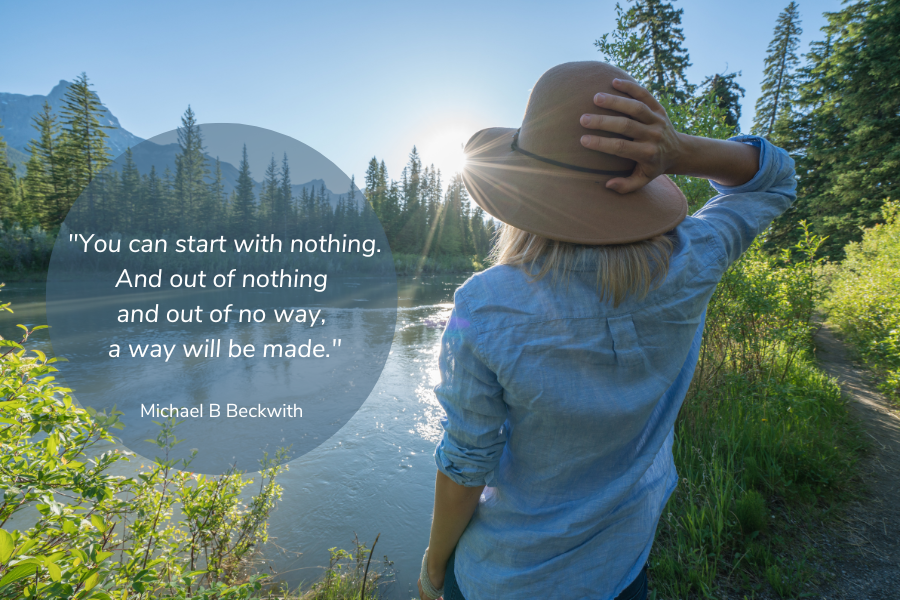 Maybe you've been "trying" to manifest something without success. With just one Manifesting Session, you will create the breakthrough you need to get your stuff out of the "vortex" and into your life!
Is desire calling? Listen. That's your Spirit.
Just one Manifesting Session with me will yield a major transformation in your life and create radical momentum in the manifestation of your deepest desires. Every desire you have is your soul calling you into alignment with your higher self. You can literally be, do and have anything your heart desires. Anything.
It all starts with your consciousness.
You are the creator of your reality and the star of your movie. Are you the lead player or are you following someone else's script? When you watch the movie of your life, what do you see? What's on your movie screen?
Manifesting Session
No matter where you are in your life now, I can help you create the change that your spirit craves and achieve your heart's greatest desires. With my intuitive insight to spot your blockages, paired with easy-to-do manifesting techniques, I will help empower you to be the magnificent creator that you naturally are. What's trying to emerge in you? Will you let it in?
My hair is being pulled by the stars again.

Anais Nin
What do you want?
This is the most powerful question you will ever ask yourself. Let your answer rise up without trying to figure out how these things will happen. The "hows" are much more expansive and easier than you can imagine. Your job is to simply dream, align, and allow yourself to be guided.
Manifesting your desires is a completely natural human function. You live in a Responsive Universe that is always giving you what it is you're focused upon, whether consciously or unconsciously. You are ALWAYS manifesting. So, being clear on your desires is step number one, so that you're not manifesting the same old stuff.
It's time to understand that your desires are the calling of your soul and are here to help you break free from the things that keep you playing small.
Perhaps you'd like to:
Experience an epic adventure
Increase your financial prosperity
Attract your ideal romantic partner
Travel someplace amazing
Leave a toxic relationship
Move somewhere new
Improve your health
Move into your dream house
Live a more spiritual or heart-centered life
Launch a new business
Heal from a relationship
Write a book
Land your perfect job
Heal your body from dis-ease
Reinvent yourself
Create or finish an inspired project
Know daily peace and clarity
There is no limit to the possibilities! Once you say YES to any new adventure, doors will open, the right people will show up and the way will be shown to you. This is Universal Law.
What lies between you and the things you desire is your level of consciousness, or where your attention goes. That's where I can help you finally release yourself of your patterns and finally bust through to the other side and create something entirely new!
This is where you realize your power and embody it fully… no matter what (or who) is happening around you.
What will you manifest?
With a Manifesting Session, you will gain tremendous self-awareness. You will also begin to see your issues or obstacles differently and learn to appreciate them while learning powerful manifestation techniques to bring forth your greatest desires… and sustain them. The tools you will learn are timeless, repeatable, and irrefutably effective. You will become a Manifesting Machine and literally create your life your way.
"There is freedom waiting for you, on the breezes of the sky. And you ask, "What if I fall?" Oh, but my darling, "What if you fly?"

Erin hanson
I will gently nudge you out of your comfort zone and into your awesome zone! There is only one YOU and you are here for a reason. It's time for you to SHINE.
Manifesting Tune-Ups
When you begin manifesting, your ego (and perhaps the people around you) will do their best to keep you safe and in your comfort zone. Your doubts, limiting beliefs, and old patterns will likely emerge. This gives you the perfect opportunity to heal and redirect them once and for all!
This process is not to be feared, but to be expected. You're human after all.
This is when getting a Tune-Up is helpful. As your consciousness whisperer, I will help you find your center and get back into alignment quickly and easily so that your ability to manifest is even better than before and you can get back on track with manifesting with confidence.
Use your Manifesting Tune-Up Sessions as you need them. There's no time limit. To schedule your Tune-Up Session, email me at charlene@charlenemurphy.com
---
60 Minute Manifesting Session

$222
1 Hour Manifesting Session
Meet by phone or Zoom
Recording session is optional
Create big change!
Purchase >
20 Minute Tune-Up Session

$55
One 20 Minute Tune-Up Session
Meet by phone or Zoom
Recording session is optional
Get back into alignment quickly!
Purchase >
Enchanted Empath 25% Member Discount

$166
1 Hour Manifesting Session
Meet by phone or Zoom
Recording session is optional
Create big change!
Purchase >
Curious about what an Enchanted Empath Community Membership is all about? Take a look HERE. Membership includes discounts on private readings, courses, and special events.
How Receptive Are You?
Being able to RECEIVE your manifestations is a big part of the process. Just how receptive are you? Find out by taking my Receptivity Quiz and get a head start on your manifesting journey!
"Our deepest fear is not that we are inadequate. Our deepest fear is that we are powerful beyond measure. It is our light, not our darkness that most frightens us. We ask ourselves, Who am I to be brilliant, gorgeous, talented, fabulous? Actually, who are you not to be? You are a child of God. Your playing small does not serve the world. There is nothing enlightened about shrinking so that other people won't feel insecure around you. We are all meant to shine, as children do. We were born to make manifest the glory of God that is within us. It's not just in some of us; it's in everyone. And as we let our own light shine, we unconsciously give other people permission to do the same. As we are liberated from our own fear, our presence automatically liberates others."

Marianne williamson