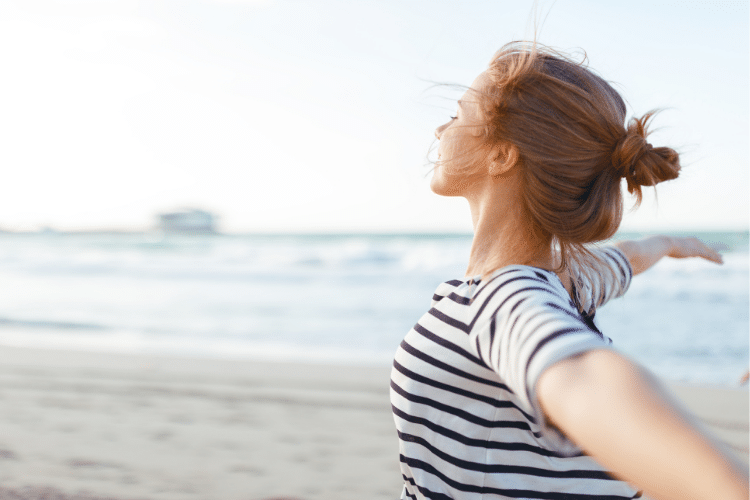 Intuitive Readings (also known as Psychic Readings or Soul Readings) are an insightful, in-depth, and powerful way to receive answers to questions you may have about your life purpose, relationships, career, finances, family, and health. My intention is to provide healing, clarity, and guidance.
An Intuitive Reading allows me to tap into your energy and the energy of those around you, and since everything is made of energy and information, it's easy to gather that information with a little focus. I'm simply practiced at reading energy and trusting the information I receive more than anything else.
Everything is energy.
I communicate directly with your higher self – sensing your soul's purpose, gifts, strengths, and challenges. I'm quickly able to pinpoint your mental and emotional blockages and provide tools to heal them, so you can become a clear channel to all the things your heart desires.
I also detect your spirit guides and helpers, whose messages are always loving and positive, offering you guidance, inspiration, comfort, and hope.
There's a spiritual solution to every problem.
My purpose is not in giving predictions (interfering with your free will and personal power) but allowing spiritual guidance to reveal the answers that already lie within you.
I am much more interested in assisting in your growth and connecting with your higher self. I am here to support and guide you along your personal path and to help you manifest a magical life full of peace, purpose, and knowing.
"Those who have developed "psychic" powers have simply let some of the limitations they laid upon their minds be lifted…Who transcends these limits in any way is merely becoming more natural."

A course in miracles
An Intuitive Reading will help navigate you toward your most authentic self and your greatest potential outcome. Not only that, you will learn exercises to help you influence energy and leverage spiritual laws to create a more deliberate life experience and get what you truly want for your entire lifetime.
---
30 Minute Intuitive Reading

$77
1/2 Hour Intuitive Reading Session
Meet by phone or Zoom
Recording session is optional
Get Guidance & Clarity!
Book Your Session >
60 Minute Intuitive Reading

$122
1 Hour Intuitive Reading Session
Meet by phone or Zoom
Recording session is optional
Get More Guidance!
Book Your Session >
Email Intuitive Reading

$55
1 Question Intuitive Reading
Delivered by Email
Same Day Response
Send question to charlene@charlenemurphy.com
Purchase >
My clients say my readings are way better, faster, and more effective than therapy! You can read their reviews on YELP.
If you're wanting to eliminate anxiety and feel more peace and confidence in your life, give it a try. Let me show you how to unleash your inner magic and create a world you love!