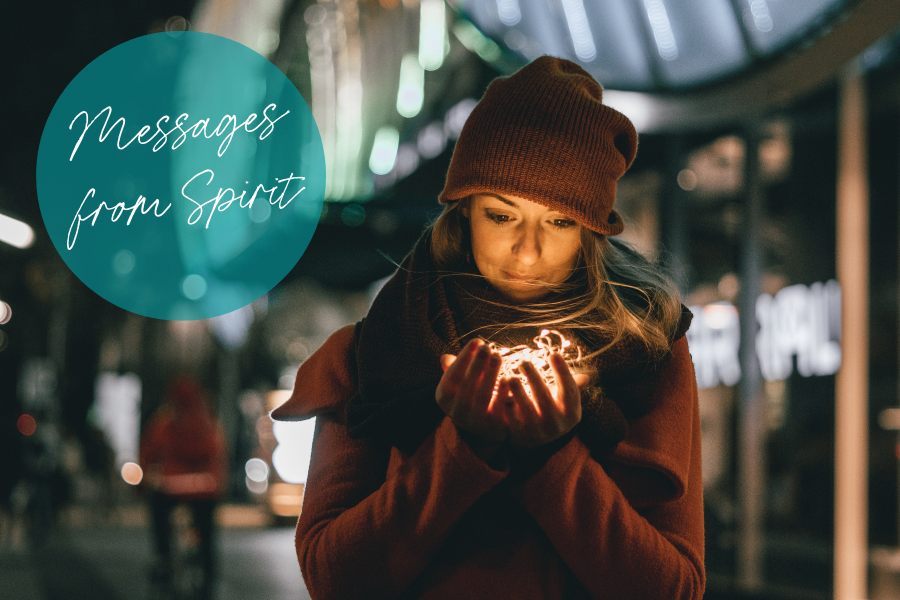 Wayne Dyer once said, "Begin to see yourself as a soul with a body rather than a body with a soul." In this workshop, you will tap into your inner brilliance, connect with and receive messages from Spirit.
Messages from Spirit Workshop
Dates: Wednesday July 20, Thursday July 21 & Thursday, July 28
Time: 6 PM – 7:30 PM PDT
Where: Enchanted Empath Community
You are an energy being having a human experience. It is your spirit that breathes life into your body and keeps everything running according to design. Think of it as your invisible operating system or your personalized ghost in the machine.
Remember your inner brilliance
Your individual spirit is constantly being influenced and guided by Source Energy, also known as Divine Intelligence, Universe, Great Spirit, God, Allah… whatever you choose to call it, it's just a breath away. It's your purest source of information and guidance and it's where you come from.
And since we are spirit beings having a human experience, that experience can be noisy, confusing, and downright difficult, especially when we forget our inner brilliance and constant connection to Source Energy.
The beauty of Divine Intelligence is that it is also kind and loving. It is always on the job providing us with more guidance than we can imagine. The problem is we're too distracted to notice or receive it.
What if I told you that you could access Spirit and all the Spirit Helpers to co-create with it on the regular and feel sure-footed and grounded in all that you do?
During this 3-part workshop, you will:
Explore your connection with Spirit
Define Spirit and Spirit Helpers
Use magical, fun, and practical tools to deepen your connection (oracles and omens)
Dive into all the ways Spirit connects with you (signs and synchronicities)
Learn how to ask empowering questions
Practice receiving and interpreting answers
Recognize how and when you block messages and guidance from Spirit
Become a clear channel to communicate with Spirit
After the workshop, you'll be fully equipped with everything you need to connect with Spirit and receive messages with ease and grace. Once you stop the struggle of trying to figure everything out on your own or listening to bad advice, you'll want to collaborate with Spirit for the rest of your life because it makes life so much easier and much more magical!
To take the workshop, all you have to do is join Enchanted Empath Community (where the magic happens)!
I'll see you inside!