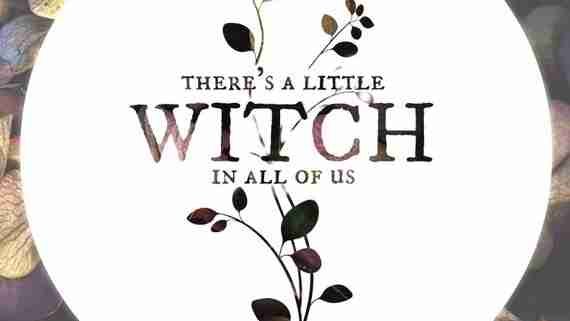 Kickoff Date: Monday, February 4 (New Moon)
Time: 7:00 – 8:30 PM PST
Place: Live Stream
Have you ever wondered whether you're psychic? Do you get feelings about certain situations and people, only to find out later that they came true? Do your friends and family turn to you for help and guidance because you give great advice, yet you are simply following what is natural to you? Or maybe hear voices or get the chills for no reason? Do you sense people in your presence when there's nobody there?
Well, it's because you ARE psychic! But most people are unaware of their amazing gifts and live a life of unnecessary struggle and strife, fraught with fear, confusion, hesitation, feeling uninspired, powerless and controlled by external circumstances.
How many times have you been creeped-out by someone for no apparent reason or knew when someone was lying without cause? How many times have you said to yourself, "I knew I should (or shouldn't) have done that," and went against your higher knowing anyway?
Words can be untrue, but energy never lies.
We all possess innate abilities to experience much more than what we see in our normal five sensory consciousness. Now is your chance to bring your psychic gifts to the surface and learn how to use them in your everyday life to create more peace, clarity and purposeful direction!
In this exciting and interactive 30 Day Psychic Bootcamp, you will explore my many tools and techniques for awakening your psychic gifts. You will learn how you most naturally receive psychic information and build upon your natural strengths.
Whether you're just starting out on your path to awakening your psychic abilities or you want to take your gifts to the next level, this course will provide you with an excellent foundation for expanding your psychic skills.
Imagine how your life would be if you could…
Make decisions quickly and easily about every area in your life
Be and act with clarity and confidence
Feel consistently safe, guided, directed and protected
Know the truth of a person or situation instantly
Read people's energy and navigate yourself gracefully around it
Trust your intuition implicitly and ACT on it
Create abundance and prosperity in your life
Experience peace, comfort and joy on a daily basis
Feel more energetic and look younger
Influence outcomes to the benefit of yourself and others
Be free from lack, limitation, confusion and fear
These benefits may seem far fetched, but I guarantee you, they are not. Living a psychic lifestyle opens you up to a whole new world… a new, inspired, confident and magical way of being in the world. With lots of support, you'll wipe away old conditioning and habitual thinking and replace it with spiritual truth and ultimate freedom… the way you were born to live!