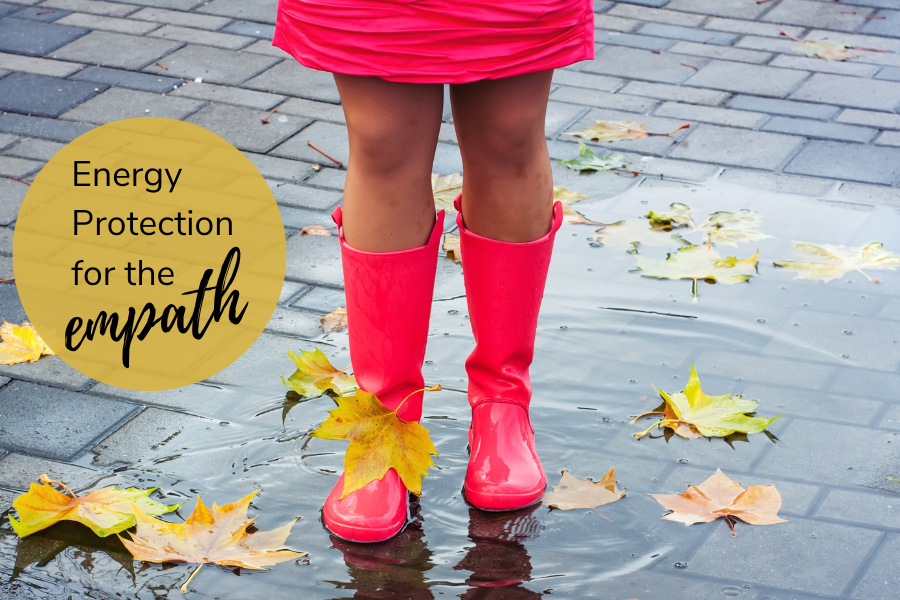 Just like when you prepare for a rainy day, empaths need to take a few extra precautions to get ready for their day. And for the empath, it's always raining, so energy protection and self-care for empaths are essential.
Let's let rain symbolize energy. Since everything is energy, there's a lot for energetically sensitive people like you to navigate – from the spaces you're in – to the people you meet each day.
Energy overload can feel like a tsunami sometimes. And with the right tools and consistent practice, we can better manage our own energy – and redirect other people's energy (OPE) or even avoid it in the first place. 
September is Self Care Month
So for the next few weeks, inside Enchanted Empath Community we'll explore all the ways we can protect ourselves, manage internal and external energy better, and heal ourselves when the going gets tough. 
Enchanted Empath Weekly Workshops
Workshops are on Thursday nights at 6 PM PDT. They are always interactive, so bring your experiences, stories, remedies, and questions. This is a time for coaching, community and occasional card pulls.
Bring your journals and your favorite oracles!
Not a member of Enchanted Empath Community? No worries. You can start your FREE TRIAL here.
What We'll Explore
We'll take a deep dive into…
Psychic attacks
Hauntings
Clearing energy
Energy protection
Anxiety and moods
Funky energy and energy spills
It's not as spooky as it sounds. We are all existing in this energetic soup and it can get weird! But when you have self-awareness and the right tools, you can change it and create your space your way.