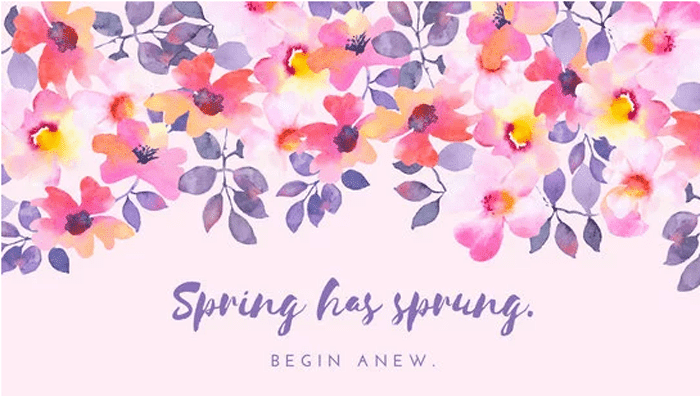 Kickoff  Date: Wednesday, March 20 (Spring Equinox & Full Moon)
Time: 7:00 – 8:00 PM PST
Place: Live Stream – Anywhere in the world!
Energy Exchange: $99
Cleanses and detoxes have become quite popular these days. Whether you are doing a juice cleanse, the master cleanse or a mono-diet cleanse, these can be great ways to rid the body of unwanted toxins and give the digestive system a much needed break. With all of the chemicals and pollutants we deal with in our modern society, a physical cleanse is quite vital for sustaining good health.
Wait a minute. We forgot something!
Good health is far from a physical concept. The mind, body, spirit connection is absolutely a tangible one. As we experience this world, day by day, we are not only accumulating physical toxins, but we pick up and store mental and emotional toxins as well. We began doing this at a very young age through our cultural, familial and religious upbringings.
The concept of mental toxins may not be as popular of a subject, but I guarantee you, they are more detrimental to one's overall health than most physical toxins.
In fact, 98% of all diseases stem from a mental/emotional origin.
These mental toxins may manifest in the form of stress, anxiety, anger, criticism, judgment, jealousy, sadness, depression, insecurity… The list goes on. Some of these psychic toxins are in our awareness while others may be stored so deep, we do not even realize they are present – all the while wreaking havoc on our bodies and affecting the quality of our lives. Either way, these toxic thoughts and emotions are barriers to good health and well-being. They need to be processed and released just as physical toxins do. Without a healthy mind and spirit, a healthy body is of little use.
Detoxing the psyche is true health, true freedom!
Are you ready for psychic healing and spiritual growth? Are you ready to clean up your money, family and relationship karma? Is something keeping you stuck in old behaviors, but you're just not quite sure what or why that is? Do you feel as though you're being called for something greater? Are you tired of playing it small?
If  you are feeling any physical, emotional or mental angst, it is time for a Psychic Cleanse! This is a three-part, interactive experience that empowers you to release toxic thoughts and sabotaging behavior patterns to re-discover the deep peace and clarity that exists within you.
The 21 Day Psychic Cleanse is a powerful process for cleaning up the past, getting honest about the present and envisioning a future that supports your authentic self-expression.
This Psychic Cleanse devotes twenty-one days to building a profound and intimate relationship with your spirit and the Infinite Source that fuels you with the vision and desire to live your highest potential. It is a powerful process for cleaning up the past, getting honest about the present and envisioning a future that supports your authentic self-expression.
This cleanse offers a full-immersion approach to spiritual renewal, emotional transformation and reconnection with your highest purpose. Designed to support you in releasing all fear-based beliefs and assumptions that no longer serve you, this cleanse will lead you to a deep and enlightened relationship with the greatest love imaginable, a love that can only occur when you've made peace with yourself.
During this 21 Days, you will be the gardener of your life… pulling weeds, making space for new things to grow, cultivating and fertilizing your spirit and planting new seeds. I'll be on the sidelines supporting you along the way.
Are you ready to…
Excavate your authentic self?
Release yourself from mental and emotional pain?
Experience clarity and peace of mind?
Become a clear channel for spiritual guidance?
Accept and approve yourself and others?
Say goodbye to guilt, shame and playing it small?
Experience true freedom and joy?
What the 21 days look like…
Live Stream Kickoff Q&A Event
This is out time to connect prior to the cleanse. I will break down the process and answer your questions.
Date: Wednesday, March 20 2019
Daily Email Assignment 
Each day you will be sent an email assignment from me. Daily journaling is the basis of the cleansing process. Give yourself 20-30 minutes a day minimum to complete your daily assignments. First thing in the morning works best for most.
Sundays will be easy, reflective days – a time to integrate what you've learned about yourself and to heal.
Facebook Group
This is our private group page where we can share, communicate our experiences, offer support and guidance, post pictures and stories about our daily progress. This group is closed to participants only.
Support From Me
I am here to support you during your cleanse and help guide you with whatever may come up for you in a more private way, via phone, text and email.
Your Self-Investment: $99
Once you make your payment, I'll send you a welcome email with next steps.
This 21 Day Psychic Cleanse is mindful, spiritual work. My intention is to create a safe, nurturing and supportive space for you to take this sacred journey of spiritual liberation. I know that you will experience great shifts, massive peace and a crystal clear vision for your life if you commit to doing a little work. It's so worth it. You're so worth it!
As always, if you have any questions about my 21 Day Psychic Cleanse, feel free to email or call me: 562-458-3677.
https://charlenemurphy.com/wp-content/uploads/2017/03/spring-sprung.png
396
700
Charlene Murphy
http://charlenemurphy.com/wp-content/uploads/2019/05/charlenemurphy-remember-inner-brilliance.png
Charlene Murphy
2019-03-02 11:11:42
2019-03-21 13:59:56
Detox for Your Soul - Take the 21 Day Psychic Cleanse